Main content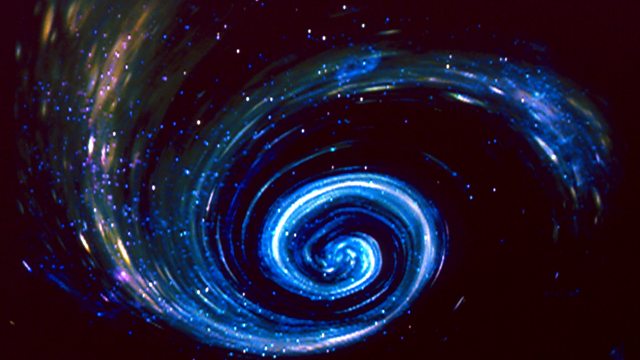 Tuesday - Nick Luscombe
Nick Luscombe features a rare recording by Rino De Filippi, a track from the debut album by composer Brian Reitzell and more from the original Star Trek TV series by Sol Kaplan and Gerald Fried.
Last on
Music Played
Solomon Ilori

Ise Oluwa (God's Work Is Indestructible)

Performer: Solomon Ilori and His Afro-Drum Ensemble.

African High Life.
Blue Note.
2.

Filter Dread

MIDI Fighter

Performer: Filter Dread.

MIDI Space.
RAMP Recordings.
3.

Harold Budd

Mandan (patten Remix)

Remix Artist: patten.

Harold Budd Remixes.
All Saints Records.
1.

Tiny Ruins

Carriages

Performer: Tiny Ruins.

Brightly Painted One.
Bella Union.
2.

Trees

Fool

Performer: Trees.

Dan Zanes

La Bruja

Performer: Dan Zanes and Friends. Performer: Lila Downs.

The Rough Guide To Latin Music For Children.
World Musc Network.
6.

Sol Kaplan

The Rock Slide / Beam Up / The Evil Kirk

Conductor: Sol Kaplan. Orchestra: Studio Orchestra.

Star Trek: The Original Series Soundtrack Collection.
LA LA LAND RECORDS.
1.

Don Christopher / Charles Grean

A Visit To A Sad Planet

Performer: Leonard Nimoy.

Presents Mr. Spock's Music From Outer Space.
Varèse Sarabande.
11.

Shawn Lee

Kiss The Sky

Performer: Shawn Lee's Ping Pong Orchestra. Performer: Nino Moschella. Performer: Andy Ross. Performer: Nichol Thomson. Performer: Dominic Glover.

Voices And Choices.
Ubiquity.
4.

Mo Kolours

Song 5

Composer: Samaris.

Rino de Filippi

Orientale Contemplatino

Performer: Rino de Filippi.

Funk Mode.
Scenario Records.
16.

Lopp Vs Sista Widey

Welcome

Performer: Lopp Vs Sista Widey.

Welcome.
Bambola Recordings.
2.

Leslie Feist

Know-How

Performer: Kings of Convenience. Performer: Leslie Feist. Performer: Davide Bertolini.

Riot On An Empty Street.
Source.
5.

Manu Chao

La Vida Tombola

Nancy and Paddy

Owl Ritual

Performer: Nancy and Paddy.

A Psychedelic Guide To Monsterism Island.
Lo Recordings.
25.

Noura Mint Seymali

El Mougelmen

Performer: Noura Mint Seymali. Performer: Jeiche Ould Chighaly. Performer: Ousmane Touré. Performer: Matthew C. Tinari. Performer: Ayniyana Chighaly.

Tzenni.
Glitterbeat Records.
5.

Throwing Snow

Avarice

Performer: Throwing Snow.

Ian Haygreen

U.T.

Performer: Ian Haygreen.

Rabbitsss

Incdntlly

Performer: Rabbitsss.

Penguins.
Misty Fjord.
1.

Hans‐Joachim Roedelius

Puente (Peaking Lights Remix)

Performer: Hans‐Joachim Roedelius. Music Arranger: Peaking Lights. Performer: Peaking Lights.

Roedelius - Remixes.
All Saints Records.
1.

Bruno Pronsato

Steal The Groom

Performer: Bruno Pronsato. Performer: Peter Gordon. Performer: David Ford.

The Bedroom Slant.
Foom.
9.
Broadcast