Main content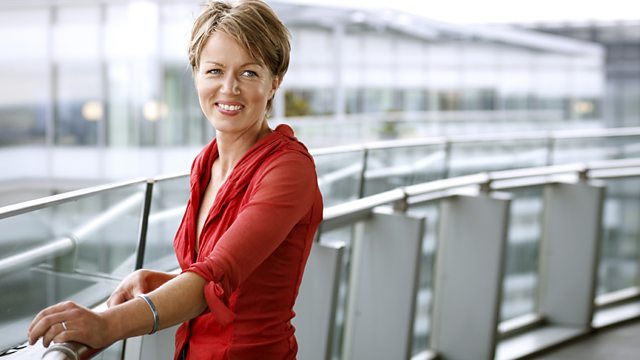 With Verity Sharp. Wagner: Tristan und Isolde (excerpt). Strauss: Guntram (Prelude to Act 1); Three Lieder; Tod und Verklarung; Horn Concerto No 1. Mozart: Symphony No 40.
Equally celebrated as composer and conductor, Richard Strauss was famous for his interpretations of Wagner and Mozart. Today's programme includes Mozart's Sympnony No. 40, the Prelude and Liebestod from Wagner's Tristan und Isolde, and Strauss's own First Horn Concerto and the most successful of his early tone poems, Tod und Verklärung, recorded last week by Riccardo Chailly and the Leipzig Gewandhaus Orchestra.
Presented by Verity Sharp
Wagner: Prelude and Liebestod (Tristan and Isolde)
BBC Philharmonic
Sir Edward Downes (conductor)
2.20 pm
Richard Strauss: Prelude to Act 1 of Guntram
BBC Scottish Symphony Orchestra
Jun Markl (conductor)
Richard Strauss: Winterlied; Spielmannsweise; Pfingsten; Kaferlied (7 Lieder for Chorus)
BBC Singers
David Hill (conductor)
2.40
Mozart: Symphony No. 40 in G minor, K. 550
NDR Symphony Orchestra
Thomas Hengelbrock (conductor)
Humperdinck: Hänsel und Gretel (Overture)
BBC National Orchestra of Wales
Grant Llewellyn (conductor)
3.20
Richard Strauss Horn Concerto No. 1 in E flat major, Op.11
Richard Watkins (horn)
BBC Scottish Symphony Orchestra
Andrew Grams (conductor)
Richard Strauss: Tod und Verklärung
Leipzig Gewandhaus Orchestra
Riccardo Chailly (conductor).