Main content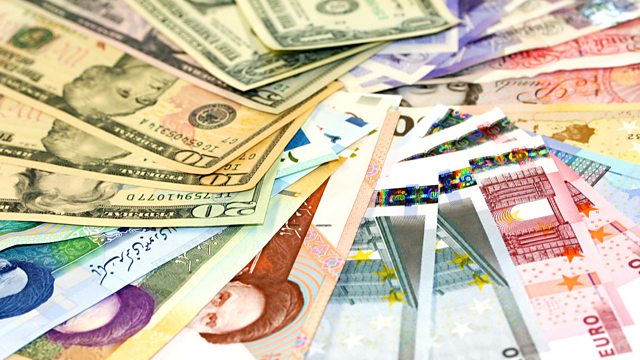 Wise Transfers; Pension Revolution Part Two; and Holy Cash and Carry
On Money Box with Paul Lewis: Collective pensions. Would you benefit? The best way to transfer money abroad, extra consumer rights, and holy cash and carry at a Kent church.
Plans to allow workers to contribute to Dutch-style collective pensions have been unveiled by the Government. It featured in a Pension's Bill announced in the Queen's Speech earlier this week. By running funds collectively rather than individually, supporters argue, costs will be lower and pension incomes higher. But critics argue the returns are not certain. The programme is joined by pensions experts Alan Higham from Fidelity and David Pitt-Watson from the London Business School.
What's the most economical way to transfer money to a foreign country? The traditional ways - via a currency broker or High Street bank - can be expensive. So how do the newcomers, the peer-to-peer foreign exchange sites, measure up to the task? Reporter Julie Ball and Emmanuel Addy from the Moneycloud.com assess the pros and cons of the three methods.
A new European law comes in soon, which will change your consumer rights. It'll apply specifically when you've bought goods over the internet, on the phone, or on your doorstep. The rules will be the same in all 27 member states and the idea is to make it simpler and easier for consumers and businesses to buy and sell across country borders. But will it be? Paul Lewis discusses the detail with Sylvia Rook from Trading Standards.
Holy cash and carry. It's almost a year since the Archbishop of Canterbury, Justin Welby, launched his attack on payday lenders - and promised the Church would 'compete them out of the market'. And now it seems the Church of England is taking heed. They've launched a scheme to get churches to run their own 'banks' with their local credit unions. Some smaller churches have already taken action. Hannah Moore visits one in Murston, Kent, to see how they're getting on.
Last on
Broadcasts