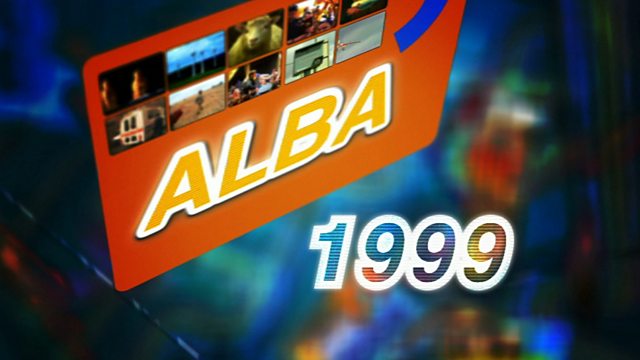 Sealladh air na sgeulachdan a bh' anns na naidheachdan ann an 1999 cuide ri taghadh de cheòl na bliadhna.
Am measg na thachair: dh'fhosgail togalach ùr Pàrlamaid na h-Alba, ràinig an fheadhainn a bha fo amharas mu bhomba Logarbaidh anns a' chuirt san Olaind agus bha eagal air cuid mun bhuaidh a bhiodh aig a' bhliadhna 2000 air coimpiutairean. Am measg nan taghaidhean ciùil bidh Right Here, Right Now bho Fatboy Slim, Red Alert bho Basement Jaxx agus Baby One More Time bho Britney Spears.
Experience some of the stories hitting the headlines in 1999 through archive footage and the year's chart hits: the new Scottish Parliament is opened, the Lockerbie bomb suspects arrive at the Scottish court in the Netherlands and there are widespread concerns about the Y2K effect on computer systems.
The year's chart hits include Right Here, Right Now by Fatboy Slim, Red Alert by Basement Jaxx and Baby One More Time by Britney Spears.
Last on
More episodes
Next
You are at the last episode