Main content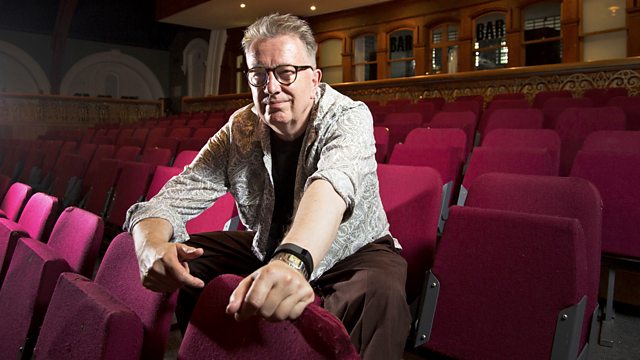 With Owen Pallett
Tom chats to Canadian singer and composer Owen Pallett.
Tom chats to Canadian singer and composer Owen Pallett. He's has just released his 4th studio album In Conflict, which features Brian Eno. He won the Polaris Music Prize, the Canadian equivalent of the Mercury Music prize, for his 2006 album He Poos Clouds; at this time he went under the name Final Fantasy. He worked on Arcade Fire's 2010 Grammy winning album The Suburbs, and plays live with them.
Huw Stephens from Radio 1 shares his personal tip from BBC Introducing, as does one of the Introducing shows from around the UK.
At 11 o'clock Tom launches The After Hour, where he dusts off tracks from the outer reaches of his record collection.
Last on
Music Played
Aquilo

Sean McGinty Tip - You There

Arcade Fire

The Suburbs Continued

The Beatles

When I'm Sixty-Four

Sgt Pepper's Lonely Hearts Club Band.
Apple.
9.

Best Boy Grip

Bye Bye Mister

The Brian Jonestown Massacre

What You Isn't

Dark Dark Dark

Bright Bright Bright

Dave Dark and the Sharks

Closedown

The Dead Blues

Festival - Huw tip

Echaskech

Sovereign System

Hamell on Trial

Bobby And The Russians

Herbie Hancock

Driftin' (Remastered)

Armand van Helden

The Funk Phenomena

Jykkälä

Nærmerette (Particles)

Leyland Kirby

Twenty-One

We Drink To Forget The Coming Storm.
Digital.

Martin & Eliza Carthy

The Servant Man

Nirvana

Something In The Way

The Pains of Being Pure at Heart

Until The Sun Explodes

Owen Pallett

Lewis Takes Off His Shirt

Owen Pallett

In Conflict

In Conflict.
Domino.
002.

Owen Pallett

The Secret Seven

In Conflict.
Domino.
005.

Owen Pallett

The Riverbed

Sadie Fleming

'Til the end

Sam Lee & Friends

Phoenix Island

More For To Rise EP.
The Nest Collective.
001.

Stereolab

Wow and Flutter

WOW AND FLUTTER.
Duophonic.

Stick in the Wheel

Bedlam

Yann Tiersen

A Midsummer Evening (Mogwai Remix)

Trans-Am

I'll Never

Volume X.
Thrill Jockey.
002.
Broadcast