Main content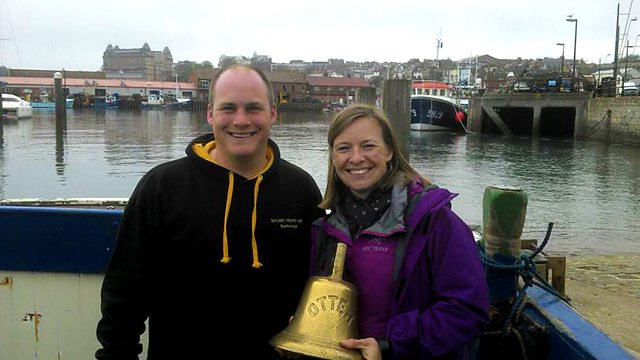 The Trawlermen
Miranda Krestovnikoff examines the role of east coast fishermen in World War I and in particular finds out about the Grimsby trawler captain who left a zeppelin crew to die and was accused by the Germans of being a war criminal.
Music Played
Timings (where shown) are from the start of the programme in hours and minutes
00:12

Philip Glass

Glassworks III: Islands

Conductor: Michael Riesman. Ensemble: Philip Glass Ensemble.

00:16

Harold Budd

&

Brian Eno

A Stream With Bright Fish
The trawlermen's story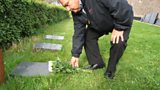 The story of the Grimsby trawler captain who left 16 Germans to die at sea during the First World War is the focus of this new documentary.
The men were Zeppelin aircrew who had crash landed in the ocean as they returned from a bombing raid in Britain.
Skipper William Martin came across them while fishing on his trawler the King Stephen, but did not rescue them - saying he feared they would overpower his crew. All 16 Germans died. 
To some Skipper Martin had committed a war crime; to others he acted justly at a time of war.
The film recalls how bitterly local fishermen fought the Germans in the North Sea along the coast of Yorkshire and Lincolnshire during World War One, and how the towns of Grimsby, Whitby, Scarborough, Boston and Hull were severely affected. 
Presenter Miranda Krestovnikoff meets Skipper Martin's great grandson Pat Thompson to find out how the event impacted on Skipper Martin. Mr Martin is said to have been tormented by his decision and the international outcry which followed it, and never went to sea again.
Pat Thompson also travels to Denmark to visit the grave of one of the Germans who died and reads the letters posted in bottles by the German airmen before they drowned.
Miranda Krestovnikoff also meets maritime historian Dr Robb Robinson from Hull University who explains how local fishermen had to put away their fishing nets and act as a crucial frontline defence in the War as they came under enemy attack:
"The North Sea was a very crowded and congested region.. and a crucial part [of the War] which has largely been forgotten," says Dr Robinson.
Local diver Andy Jackson shows filmed footage of some of his dives around some of the hundreds of wrecked vessels which litter the seabed along the Yorkshire coast, showing a ship's bell which he retrieved from one lost vessel which was destroyed by a German U-Boat in 1916.
Miranda also visits Spurn Point which provided vital defences on this part of the coast.
WW1 sea deaths apology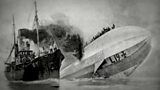 The great grandson of a Grimsby trawler captain who left a German air crew to die at sea during World War One has apologised for his great grandfather's actions.
William Martin refused to rescue the Zeppelin airmen fearing they would overpower his crew.
Credits
| Role | Contributor |
| --- | --- |
| Presenter | Miranda Krestovnikoff |
| Producer | Richard Taylor |
| Executive Producer | Nicola Addyman |