Main content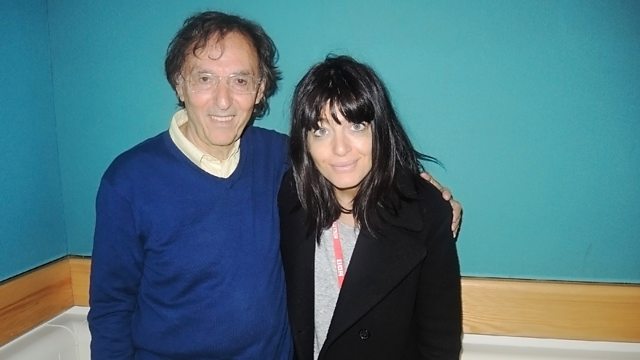 Don Black, Kevin Spacey and Chris Riley
Claudia talks to lyricist Don Black about his return to Radio 2, plus the latest from Kevin Spacey and documentary maker Chris Riley about his film The Girl Who Talked to Dolphins.
Claudia Winkleman talks to award winning lyricist Don Black about his return to Radio 2 and his illustrious career. Reporter Anna Bailey catches up with Kevin Spacey about his documentary film made around the World Tour of Richard III, "Now: In The Wings On A World Stage". We learn about the remarkable experiment begun in the mid-60s where we find out about the fascinating tale of "The Girl Who Talked To Dolphins" produced and directed by Christopher Riley. Arts Correspondent Thomas Magill visits the Open Air Theatre in Regents Park London to talk about their next production "Hobson's Choice". Camilla Long reviews this week's films and Michael Billington directs you to the hot ticket at the theatre.
Christopher Riley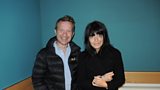 It's an incredible story about a remarkable experiment, can humans communicate with animals?  Back in the mid-60s a visionary neuroscientist John Lilly had that ambition.  Charged with that task was a young researcher Margaret Howe.  It's a story which created quite a stir.
The film  "The Girl Who Talk To Dolphins" will be premiered at Sheffield's International Documentary Festival next Wednesday and will be broadcast on BBC Four on 17th June at 9pm.
Don Black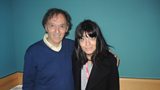 Black is Back, award winning lyricist Don Black is back on the Radio 2 airwaves. In a career that has won him many glittering prizes an Oscar for his song Born Free, two Tony Awards, Five Ivor Novello Awards, a Golden Globe and many platinum, gold and silver discs.
You can hear Don Black on Sunday nights here on Radio 2 from 11pm. 
Camilla Long with the Film Review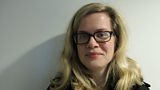 Maleficent
Director: Robert Strombert
Starring:  Angelina Jolie, Elle Fanning, Sharlto Copley


Synopsis:  A vindictive fairy is driven to curse an infant princess only to realize the child may be the only one who can restore peace.
 Maleficent is out now and Rated PG
22 JUMP STREET
Director:  Phil Lord, Christopher Miller
Starring:  Jonah Hill, Channing Tatum, Dave Franco, Ice Cube
Synopsis:  After making their way through high school (twice), big changes are in store for officers Schmidt (JONAH HILL) and Jenko (CHANNING TATUM) when they go deep undercover at a local college. But when Jenko meets a kindred spirit on an athletic team, and Schmidt infiltrates the bohemian art major scene, they begin to question their partnership.  Now they don't have to just crack the case - they have to figure out if they can have a mature relationship.  If these two overgrown adolescents can grow from freshmen into real men, college might be the best thing that ever happened to them.
 22 Jump Street is out now and Rated 15
FRUITVALE STATION
Director:  Ryan Coogler
Starring:  Michael B. Jordan, Melonie Diaz, Octavia Spencer
Synopsis:  The multiple Independent Spirit Award, Cannes and Sundance Film Festival winning film follows the true story of Oscar Grant (MICHAEL B. JORDAN), a 22-year-old Oakland, CA resident who wakes up on the morning of December 31, 2008 and feels something in the air.  Not sure what it is, he takes it as a sign to get a head start on his resolutions: being a better son to his mother (OCTAVIA SPENCER), whose birthday falls on New Year's Eve, being a better partner to his girlfriend Sophina (MELONIE DIAZ), who he hasn't been completely honest with, and being a better father to Tatiana (ARIANA NEAL), their beautiful four year-old daughter.  Crossing paths with friends, family, and strangers, Oscar starts out well, but as the day goes on he realises that change is not going to come easily and that he'll have to work hard to make it.  As he and Sophina celebrate the New Year and a fresh start, one truly shocking, tragedy shakes his community - and the entire United States – to its very core.
 Fruitvale Station is out now and Rated 15
DVD/BLU-RAY – SLEEPING BEAUTY
The classic Walt Disney version of the Brothers Grimm fairytale. Thanks to a curse visited upon her by the evil fairy Maleficent, Princess Aurora falls into a deep and endless sleep on her 16th birthday. Only a kiss from Prince Phillip can wake her, and three good fairies set out to engineer that event.
Back Anno:  Sleeping Beauty is out on DVD and BluRay.
Michael Billington Theater Review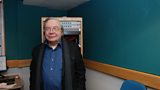 1. Clarence Darrow at the Old Vic
Kevin Spacey is back on the Old Vic stage in this one-man show about the pioneering civil rights lawyer, Clarence Darrow, whom Spacey last played in Inherit The Wind.
Clarence Darrow is at the Old Vic until June 15
2. The Confessions of Gordon Brown at the Ambassadors.
Another one-man show. Ian Grieve plays the ex-Prime Minister, in a play by Kevin Toolis and in which we seen Brown alone in Downing Street at 5.40am one morning.
The Confessions of Gordon Brown is at the Ambassadors, London until July 30 and then returns to the Edinburgh Festival Fringe.
3. Antony and Cleopatra at Shakespeare's Globe.
Shakespeare's ageing lovers are back at the Globe in a new production by 
Jonathan Munby starring Eve Best and Clive Wood.
Antony and Cleopatra runs at Shakespeare's Globe until August 24.
4. Khandan (Family) at Birmingham Rep Studio
This is a new play by Gurpreet Kaur Bhatti who ten years ago was at the centre
of a major row when a play of hers had to be withdrawn by Birmingham Rep because  of protests from local Sikhs. This is a less controversial play about the tensions inside a well-off British-Asian suburban family.
Khandan (Family) is at Birmingham Rep till tomorrow (June 7) and then moves to London's Royal Court Theatre Upstairs.