Main content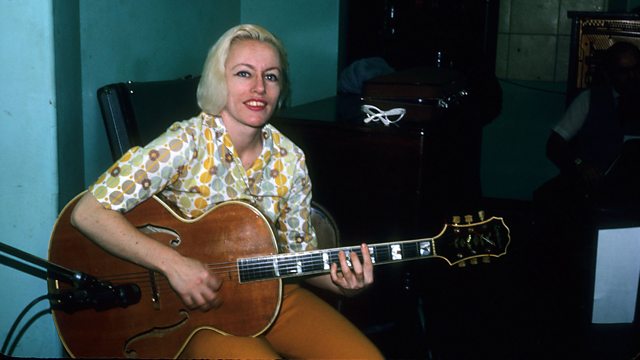 The Carol Kaye Story
Johnnie Walker meets Carol Kaye, the bass guitar player who via 10,000 plus recording sessions has appeared on hits for stars like the Beach Boys, Ray Charles and Glen Campbell.
As part of BBC Radio 2's guitar season, Johnnie Walker travels to Los Angeles to meet legendary session guitar player Carol Kaye. Johnnie hears her incredible story which has seen her partake in over 10,000 recording sessions throughout the 1950s, 1960s and 1970s, first on guitar and then on bass.
We will get a behind the scenes glimpse into the recordings of some of the biggest hits of all time. Carol will tell her story of the early hits with Sam Cooke, the years spent working with Phil Spector and the intense recording schedule of the Beach Boys album Pet Sounds. We will hear how she became renowned for her creative flair and invention of memorable bass lines to hits like Glen Campbell's Wichita Lineman and Sonny and Cher's Beat Goes On. Away from the charts, Carol tells us how she also recorded for Film and Television, on themes for Mission Impossible, Kojak and Ironside.
This programme celebrates Carol Kaye's story and the influence her playing has had on the way we hear the bass guitar in popular music to this day.