Main content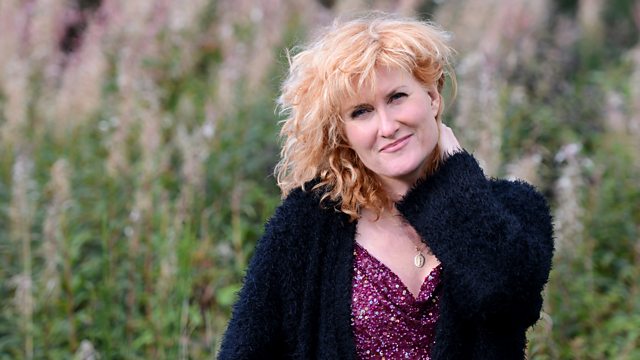 Eddi Reader in session, plus Commonwealth Connections 18
Lopa Kothari with Commonwealth Connections from Sri Lanka, a Heritage Track from Papua New Guinea, new releases of World Music and a session from singer-songwriter Eddi Reader.
Lopa Kothari with our Commonwealth Connections series featuring music from Sri Lanka and Papua New Guinea, also some new releases of World Music, and a session with Scottish singer-songwriter Eddi Reader.
COMMONWEALTH CONNECTIONS FEATURE - Sri Lanka
In Sri Lanka's capital Colombo, Vesak celebrations are underway for the birth and enlightenment of Lord Buddha. The streets are thronged with families and traffic all heading to the town centre, colourful lanterns are lit and the sounds of music and prayer from the Gangaramaya Temple can be heard from nearby Beira Lake. Temple musicians play Thammetama and Davula drums and the Horenava as they call people to prayer. Outside the city centre Mr TS Murugesh is continuing the Tamil tradition of folk songs, he sings a story of rural love and hopes more will be done to promote this Sri Lankan musical style.
HERITAGE TRACK- Papua New Guinea
Jeffry Feeger, Papua New Guinea's leading visual artist, chooses the song West Papua by George Telek to express the deep-rooted Melanesian heritage his people share with those across the border in the west. He explains that Papua New Guineans see the world as both ordinary and extraordinary thanks to their belief in the spirit world, and they also very much enjoy the potential sport has to unite the nation.
SESSION - Eddi Reader
Known for her work with Fairground Attraction as well as her solo career, Scottish singer-songwriter Eddi Reader bring to our studios her unmistakable voice and her blend of traditional folk roots with a contemporary touch, including material from her latest recording Vagabond.
Seven pioneering figures in world music
BBC Introducing on World on 3