Main content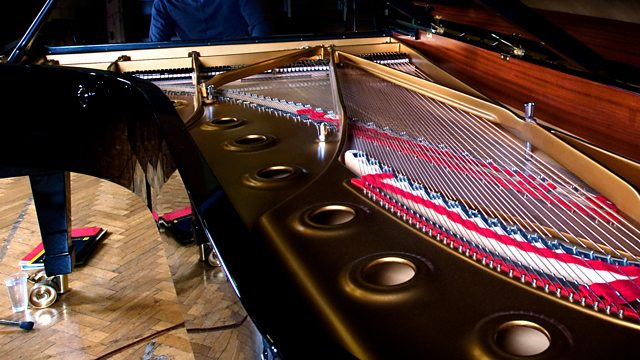 Tom Poster performs piano repertoire by Gluck, Beethoven, Grieg, Chopin and Gershwin at the Hay Festival.
Pianist Tom Poster performs at St Mary's Church, Hay-on-Wye. Included in his recital is Beethoven's Sonata No 15 in D major, Op 28, which the publisher Cranz nicknamed "Pastorale". Tom Poster also performs Chopin's Polonaise-Fantasy in A flat major, Op 61, in which Chopin's searching development of the polonaise form initially gave him troube in deciding what to call the work.
Tom Poster (piano)
Christoph Willibald Gluck arr. Giovanni Sgambati: Dance of the Blessed Spirits, from Orfeo ed Euridice
Ludwig van Beethoven: Sonata No 15 in D major, Op 28, (Pastorale)
Edvard Grieg: Selection from Slåtter, Op 72
Fryderyk Chopin: Polonaise-Fantasy in A flat, Op 61
George Gershwin: Selection of songs
Producer Luke Whitlock.