Main content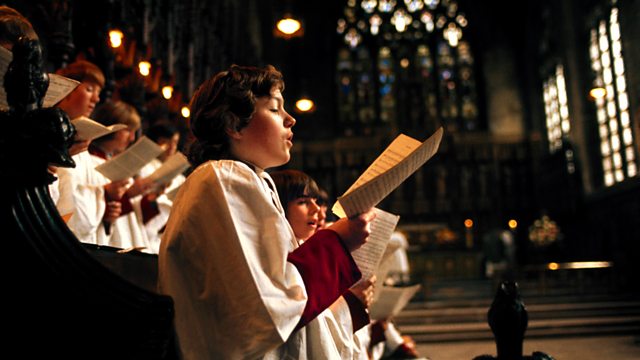 Portsmouth Cathedral
From Portsmouth Cathedral.
Live from Portsmouth Cathedral
Introit: A Litany (Walton)
Responses: Paul Spicer
Psalms: 36, 46 (Stafford-Smith; adapted from Luther)
First Lesson: Deuteronomy 31 v30 ? 32 v14
Canticles: Portsmouth Service (Jonathan Dove) (first broadcast)
Second Lesson: 1 John 3 vv11-end
Anthem: O pray for the peace of Jerusalem (Howells)
Hymn: How shall I sing that majesty (Coe Fen)
Organ Voluntary: Postlude in D minor (Stanford)
David Price (Organist and Master of the Choristers)
Oliver Hancock (Sub-Organist).