Main content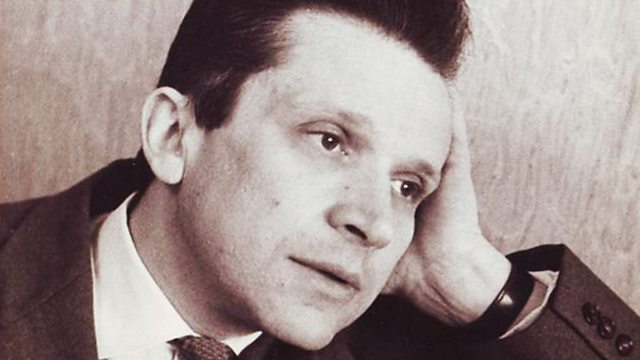 Weinberg is arrested by the KGB and imprisoned for six weeks. But for the death of Stalin, our story might end here, though Shostakovich is also credited with his eventual release.
Over the past seven decades, Composer of the Week has delved into just about every major composer in classical music, and plenty of less well-known ones too. As the programme reached its 70th birthday last year, Donald Macleod challenged listeners to come up with the name of a deserving composer who had never previously been featured. Suggestions flooded in, over four-and-a-half-thousand of them, and of these, more than 20 made the case for an obscure Soviet composer of Polish-Jewish origin, Mieczyslaw Weinberg. Weinberg's music is well represented on CD, and as Donald heard more and more of it, his astonishment that he hadn't come across it before grew commensurately. So all this week, Donald Macleod explores the life and work of Mieczyslaw Weinberg, in the company of writer, broadcaster and champion of unjustly neglected composers, Martin Anderson.
Today, a late-night knock at the door heralds an unwelcome visit from the KGB - the pretext, an allegation that Weinberg was part of a conspiracy to establish a Jewish republic in the Crimea. He was incarcerated "in a solitary cell, where I could only sit, not lie down". But for the death of Stalin a month later, our story might well end here; Weinberg could easily have gone the way of his father-in-law Solomon Mikhoels, whose state-sponsored murder five years earlier had been officially passed off as a car crash. In the event, after a further six weeks in jail Weinberg was released, doubtless in no small part due to the intervention of Shostakovich, who had put his own neck on the line to vouch for his friend. Weinberg's imprisonment seems to have put a considerable dent in his productivity. It took him several years to return to both the symphony and the string quartet, but when he did, the results were remarkable.