Main content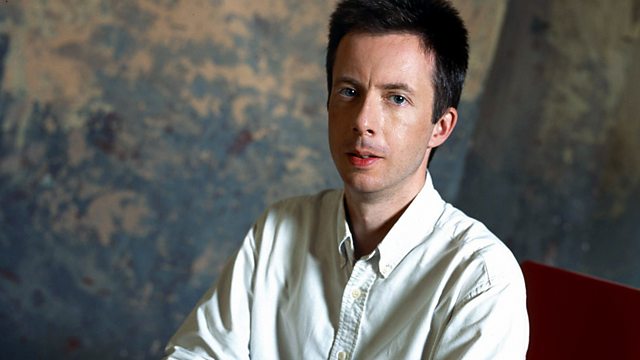 Verdi's Attila
From San Francisco Opera, John Shea presents a 2012 production of Verdi's Attila, a historic drama inspired by the mythic and barbarian King of the Huns.
From San Francisco Opera a production recorded in 2012 of Verdi's Attila, a historic drama inspired by the mythic and barbarian King of the Huns. As he invades Italy threatening the power of the Roman Empire Attila falls in love with a prisoner, the fair Odabella, with tragic consequences in this tale of betrayal and revenge. Bass Ferruccio Furlanetto leads a stellar cast in the title role, portraying the Hun as an ambitious but tormented character; Odabella, the merciless avenger, is soprano Lucrecia Garcia. Maestro Nicola Luisotti conducts the San Francisco Opera Orchestra and Chorus. Presented by John Shea.
Attila... Ferruccio Furlanetto (bass)
Odabella... Lucrecia Garcia (soprano)
Foresto... Diego Torre (tenor)
Ezio... Quinn Kelsey (baritone)
Uldino... Nathaniel Peake (tenor)
Pope Leo I... Samuel Ramey (bass)
San Francisco Opera Chorus
San Francisco Opera Orchestra
Nicola Luisotti (conductor).
Synopsis
PROLOGUE
A square in Aquilea
Attila, king of the Huns, has conquered and laid waste to the city of Aquilea in northeast Italy. At dawn he appears among the dead and the ruins of the burnt city, acclaimed by his hordes. Attila notices a group of Italian virgins who have taken up arms to defend themselves and asks them to explain their courage. Odabella, the lord of Aquilea's daughter, replies proudly that they are spurred "by love of our country." Admiring her valor, Attila offers her a favor; Odabella asks for a sword, and he hands her his. The young woman exults, knowing that she may one day strike the oppressor with that same weapon. Attila is attracted to Odabella and orders her and the other women to remain in his camp. He then receives the Roman general Ezio, who proposes an agreement to share Italy. Ezio's proposition is spurned.
Rio Alto in the Adriatic lagoons
Hermits raise a cross praying to the Lord. A boat arrives, and fugitives from Aquilea disembark in the lagoon. They are led by the young knight Foresto. He recalls his beloved Odabella, whom heknows to be Attila's prisoner.
ACT I
A wood near Attila's camp
The Huns are outside Rome getting ready for the conquest and sack of the city. Alone, Odabella can at last give vent to her sorrow. She believes she can make out images in the clouds of her father and of her beloved Foresto. Foresto suddenly appears in barbarian clothes and accuses Odabella of conniving with the enemy. The girl defends herself and informs him of her plans for revenge.
Attila's tent
A dream disturbs Attila's sleep: A ghostly old man commands him to turn back from his conquest of Rome, where his role as the scourge of man will end. After recovering from his fright, Attila summons his commanders and orders them to prepare at once for the sacking of Rome. Trumpet peals are echoed by distant voices singing a sacred song.
Attila's camp
Pope Leo leads a procession descending a hill, and Attila recognizes him as the ghost of his dream. On hearing the old man's words, Attila, to everyone's astonishment, is seized with terror.
ACT II
Ezio's camp
Emperor Valentinian has ordered Ezio to arrange a truce with the Huns. Ezio scornfully reads the orders received from Rome and yearns for his country's insurrection. A group of Attila's slaves brings an invitation to the Roman general to go to the barbarians' camp, and Ezio accepts. One of the slaves stays behind and reveals himself as Foresto. He confides to Ezio that Attila is about to be slain and asks him, at an agreed signal, to fall upon the enemy camp. Ezio exults at the approach of this decisive moment.
Attila's camp
Ezio comes to Attila's camp during a banquet with new proposals of alliance. While the high priestesses sing a cheerful song, a puff of wind extinguishes the torches and everyone is afraid. Foresto indicates to Odabella a cup of poisoned wine intended for Attila, but she replies that the barbarian shall die by her sword. The torches are lit again and Odabella stops Attila from drinking the wine, thereby revealing her treason. Foresto proclaims himself as the poisoner, and Odabella follows suit. Impressed by Odabella's gesture, Attila declares that he will marry her tomorrow. Odabella urges Foresto to escape, while the Huns incite their leader to resume their massacres.
ACT III
A place dividing Attila's camp from Ezio's
Foresto hears that Attila and Odabella are about to be married and orders the Roman troops to prepare for an attack on the enemy camp. Left alone, Foresto mourns his lost love. Ezio arrives from the Roman camp, ready for the assault. Having fled the Huns' camp, Odabella implores Foresto to believe her, but Attila, who
has pursued Odabella, now understands her real intentions. As reproaches and threats are exchanged, the Romans attack the Huns' camp. Foresto rushes forward to strike Attila, but Odabella stops him and stabs the barbarian leader to death, avenging her father and her people.