Main content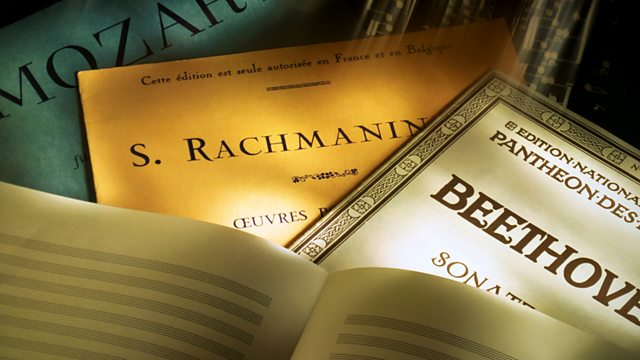 Sousa's The Stars and Stripes Forever
Frances Fyfield is joined by two members of the US Marine Band to explore the original manuscript of John Philip Sousa's most famous march, The Stars and Stripes Forever.
It's 'ere we go, ere we go, ere we go' for the last in the current series of Tales from the Stave, Frances Fyfield's exploration of the handwritten manuscripts of our greatest composers. However, rather than a football stadium Frances is in the Library of Congress, Washington DC along with two US Marine Bandsmen Michael Ressler and Ryan Nowlin. They've come to see the marches of John Philip Sousa and most importantly The national march of the United States - The Stars and Stripes Forever.
Sousa's neat scores and his sketch books are far more than just interesting research fodder for these men who have marched to Sousa's beat for a lifetime.
There's fascination in his working methods, many of them explained by a third bandsman and member of the Library staff, Loras Schissel. Sousa never wrote at the piano and rarely put pen to paper before working much of his material out in his head. Melody, harmony, rhythms; these were all in place before he started sharing his composition.
And while his music is full of boisterous confidence, Sousa himself was a modest figure. A violinist and son of immigrant parents he always gave the impression that fortune was kind to him, belying the sheer effort and labour which saw him create his own touring band who were on the road for the majority of the year.
The programme tells the story of how he came to write 'The Stars and Stripes Forever', the impact it had and Sousa's place in US musical history.
The musical highlight is the moment that our three bandsmen, imitating piccolo, trombone and cornet, perform Sousa's famous trio tune (borrowed by football fans all over the world) in glorious three part harmony.
Producer: Tom Alban.
More episodes
Next
You are at the last episode