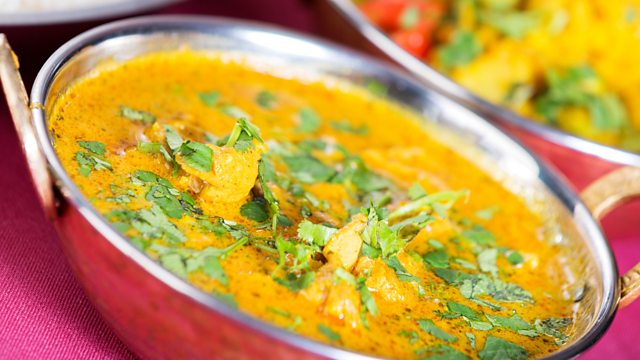 What is really in your curry?
Hidden ingredients in takeaway meals, a new breed of taxi firms and how old brands stay popular. Plus more consumer news with Winifred Robinson.
Three people with severe allergies have died in recent months after eating curries thought to have been contaminated with peanuts. We hear why it's happening and the concerns of trading standards officers about hidden ingredients in our food.
We start a new series looking at how some of our biggest and oldest brands manage to stay popular and hear why a new breed of taxi business is annoying its rivals.
Presenter: Winifred Robinson
Producer: Jon Douglas.
Chapters
Food Waste

What can be done to reduce food wasted by supermarkets and manufacturers?

Duration: 06:41

Adulterated curries and peanut allergy

Trading standards officers believe ground almonds are being subsituted with peanuts

Duration: 04:31

Big Brands - Tetley Tea

We visit Tetley Tea in the first of our reports on how old brands stay successful

Duration: 06:52

Empty Homes

How one council has cut its number of empty homes by more than 6,000 in just one year

Duration: 06:32

World Cup

Oganisation that is renting out accommodation in Brazils shanty towns for the World Cup

Duration: 06:28

Physical Products

Why does the hard copy still perservere despite the availability of digital downloads?

Duration: 04:44

Olive Oil

We're buying more of the best olive oil we can afford. So is it always good for us?

Duration: 07:48

New Taxis

The days of phoning a cab or hailing one in the street may be numbered

Duration: 06:25