Main content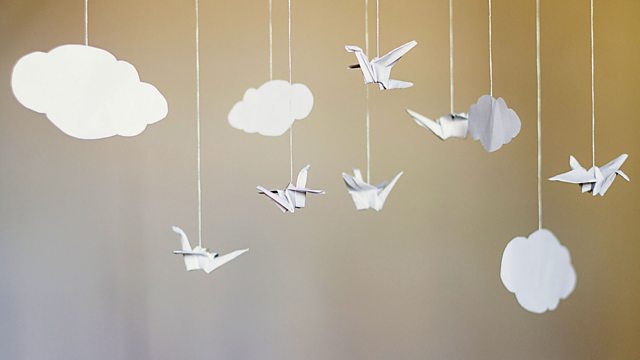 Featherbrained
A sequence of poetry, prose and music on the theme of birds and the human imagination, with readings by Anna Maxwell Martin and Jonjo O'Neill.
An exploration of birds and the human imagination from Wallace Stevens to the crows in Disney's Dumbo with the actors Anna Maxwell Martin and Jonjo O'Neill.
Is there something atavistic about an earthbound creature's fascination with flying? Could this be why birds have such a grip on our imagination? Think of it - Shakespeare's starlings and jackdaws - Rossini's thieving magpie - Lewis Carroll and the dodo....The Owl and the Pussycat ...Messiaen's extraordinary musical aviary ... we're always adding to the list. Somehow, it seems, our minds are refreshed and perplexed by birds. Although profoundly different we seek out similarities with their behaviour; then, perversely, we decide to envy their singularity; we ponder their savagery, then wonder if we should follow their example; even as we hunt them, we marvel at their resilience - windblown scraps flying against a howling gale, or sandmartins snuggling together in deep domesticity. This evening's edition of Words and Music is an exploration of all things featherbrained - an all too human swoop from Wallace Stevens' blackbird to the singing crows in Disney's Dumbo; from the ambivalent sweetness of the dove you can hear in Du Fay or Penalosa to the slight and sensual figure of a wading girl that James Joyce transforms into a seabird. Whether a lark ascending makes your heart leap or whether you're stirred by the brassy lure of a buzzard, prepare to take wing.
Producer: Zahid Warley.
Music Played
Timings (where shown) are from the start of the programme in hours and minutes
J A Baker

From The Peregrine read by Jonjo O'Neill

Mark Doty

Migratory read by Anna Maxwell Martin

Wallace Stevens

Thirteen Ways of Looking at a Blackbird read by Anna Maxwell Martin

James Joyce

Extract from A Portrait of the Artist as a Young Man read by Jonjo O'Neill

J A Baker

The Nightjar from The Peregrine read by Anna Maxwell Martin

Thom Gunn

Tamer and Hawk read by Anna Maxwell Martin

Seamus Heaney

Homecomings read by Anna Maxwell Martin

Fleur Adcock

The Last Moa read by Anna Maxwell Martin

Producer's Note - Featherbrained

Is there something atavistic about an earthbound creature's fascination with flying? Could this be why birds have such a grip on our imagination? Think of it – Shakespeare's starlings and jackdaws – Rossini's thieving magpie – Lewis Carroll and the dodo….The Owl and the Pussycat …Messiaen's extraordinary  musical aviary … we're  always  adding to the list. Somehow, it seems, our minds are refreshed and perplexed by  birds. Although profoundly different we seek out similarities with their behaviour; then, perversely,  we decide to envy their singularity; we  ponder their  savagery, then wonder if we should follow their example; even as we hunt them,  we marvel at their resilience – windblown scraps flying against a howling gale, or sandmartins snuggling together in deep domesticity. This evening's edition of Words and Music is an exploration of all things featherbrained – an all too human swoop  from Wallace Stevens'  blackbird to the singing crows in Disney's Dumbo; from the ambivalent sweetness of the dove you can hear in Du Fay or Penalosa  to the slight and sensual figure of a wading girl that  James Joyce  transforms  into a seabird.   Whether a lark  ascending makes your heart leap or whether you're stirred by the brassy lure of a buzzard, prepare to take wing.

 

Producer: Zahid Warley

The hidden history of plant-based diets