Main content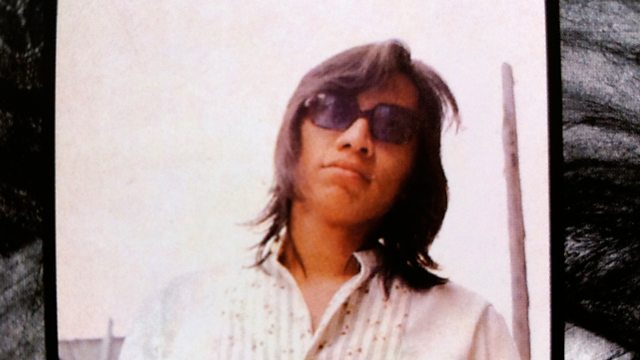 Searching for Sugar Man
Film which tells the story of how 60s American rocker Sixto Rodriguez became a phenomenon in South Africa after two fans turned detectives to find out what really happened to him.
Oscar-winning documentary which tells the remarkable story of the American rock icon who never was. With a great soundtrack, moving interviews and a breathtaking twist, this is the ultimate film about the resonating power of music.
In the late 60s, Detroit-based singer Sixto Rodriguez was momentarily hailed as the finest recording artist of his generation. But when his album bombed, he disappeared into oblivion amid rumours of a gruesome onstage suicide. The film tells the astonishing story of how a bootleg recording found its way into apartheid South Africa and became a phenomenon. Two South African fans turned detectives to find out what really happened to their hero. Their investigation led them to a story more extraordinary than any of the existing myths about the artist known as Rodriguez. This is a film about hope, inspiration and the realisation of deferred dreams.
The film is directed by Malik Bendjelloul who sadly died in May 2014.
Music Played
Timings (where shown) are from the start of the programme in hours and minutes
Simon Chinn, Producer of Searching for Sugar Man, remembers Director Malik Bendjelloul (14 September 1977 - 13 May 2014)
I received an email out of the blue in March 2011 from a first time Swedish director called Malik Bendjelloul asking if I'd be interested to produce his film - a passion project he'd been toiling over, essentially on his own and with very little money, for four years.  He said it was the best story he'd ever come across.  Something about his email intrigued me and I agreed to meet him and a few days later he bounded into my office with his infectious, puppyish enthusiasm.  I was amazed no one else seemed to want to support his irresistible project and I knew instinctively that I wanted to go on this adventure with him, wherever it took us.  Who knew then that the film would end up winning an Oscar?
I feel incredibly fortunate that Malik Bendjelloul walked into my life when he did - and I find it unbelievable he is no longer here.  Everyone who worked with Malik and considered him a friend is having difficulty reconciling the charming, generous, optimistic, kind soul we all remember with the news of his tragic and untimely death.  Searching for Sugar Man is the purest expression of the personality we all remember - it was made with more love, passion, energy and commitment - not to mention talent - than any other film I have been involved in. Even though he had so much more to give the world, it is still an extraordinary legacy to leave in such a short life.
Credits
| Role | Contributor |
| --- | --- |
| Director | Malik Bendjelloul |
| Producer | Malik Bendjelloul |
| Producer | Simon Chinn |
| Executive Producer | John Battsek |
| Series Editor | Nick Fraser |