Main content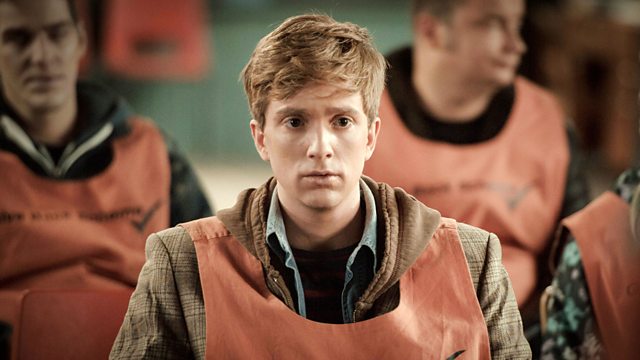 Zombie drama series. Kieren makes a confession which sends shockwaves through the Walker family, and Philip's humiliating political downfall has an unexpected outcome.
Kieren is conflicted about seeing Simon behind Amy's back and frustrated by his cult leader persona around the adoring Undead of Roarton. However, Simon proves how much he cares by stepping into Kieren's world and having Sunday lunch at the Walkers'. Unfortunately, Amy witnesses the loved-up pair en route to Kieren's house and is crushed by their betrayal.
After a positive start, the Sunday lunch descends into chaos. A tipsy and trouble-making Jem and Gary descend on the meal, provoking Kieren into a confession which sends shockwaves around the family - and astounds Simon.
Philip can't reconcile himself with Maxine's questionable politics and the two go head to head. Seeing Philip as a thorn in her side, Maxine orchestrates his downfall and is delighted when his Undead perversion is publicly revealed. Philip's political aspirations come tumbling down around him, but a silver lining is provided by an unexpected romantic encounter.
Credits
| Role | Contributor |
| --- | --- |
| Kieren Walker | Luke Newberry |
| Steve Walker | Steve Cooper |
| Jem Walker | Harriet Cains |
| Sue Walker | Marie Critchley |
| Simon Monroe | Emmett J Scanlan |
| Gary Kendal | Kevin Sutton |
| Sandra Furness | Fiona Wass |
| Maxine Martin | Wunmi Mosaku |
| Philip Wilson | Stephen Thompson |
| Zoe | Ann Saville |
| Amy Dyer | Emily Bevan |
| Dean Halton | Gerard Thompson |
| Denise | Anita Breheny |
| Henry Lonsdale | Charlie Kenyon |
| Brian | Rik Garrard |
| Mrs Sylvia Lonsdale | Kate Wood |
| Connie Furness | Sara Kestelman |
| Shirley Wilson | Sandra Huggett |
| Producer | John Rushton |
| Director | Damon Thomas |
| Writer | Fintan Ryan |
| Mrs Lamb | Rita Tushingham |
| Cherie | Emma Edmondson |
| Pearl Pinder | Gillian Waugh |
| Duncan Lancaster | Steve Garti |
| Rose | Sherry Ormerod |
| Brenda | Wendy Patterson |
| Loyal Parishioner | Sarah Jane Corrigan |