Main content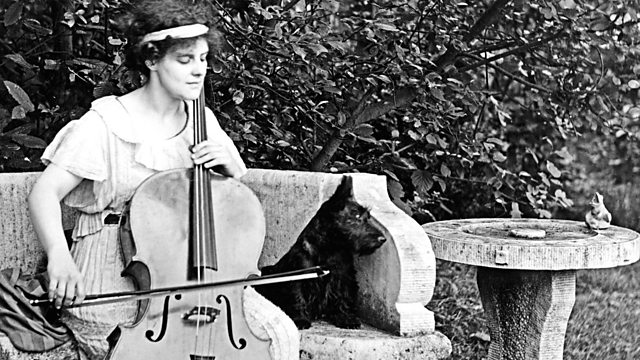 Singing with the Nightingales
On the 90th anniversary of the BBC's first live outside broadcast, when a nightingale joined cellist Beatrice Harrison, folk singer Sam Lee sings with nightingales and a cello.
Late in the evening on 19th May, 1924, the BBC made its first live wildlife outside broadcast, from the cellist Beatrice Harrison's garden. A nightingale joined in, singing as she played. Listeners were so entranced by this duet that the cello and nightingale concerts were broadcast annually, eagerly awaited by listeners around the globe.
To celebrate the 90th anniversary of this remarkable musical event, the folk musician Sam Lee finds, somewhere in southern England, "some melodious plot/ Of beechen green, and shadows numberless", as Keats puts it in his 'Ode to a Nightingale', and himself sings "of summer with full throated ease". Sam, with the cellist Francesca Ter-Berg, violinist Flora Curzon and viola player Laurel Pardue, sings songs that feature nightingales, such as 'The Tan Yard Side', to the nightingales as they sing in the thickets.
Sam considers our relationship with this amazing songster, which itself appears in so many songs and poems, and we hear, too, Beatrice's reminiscence of that first nightingale broadcast, 90 years ago.
Producer: Julian May.
Featured in...
A pocketful of captivating sounds collected from science, nature and everyday life.

Heard about a good story but missed it on the radio? We've collated the best interviews.