Main content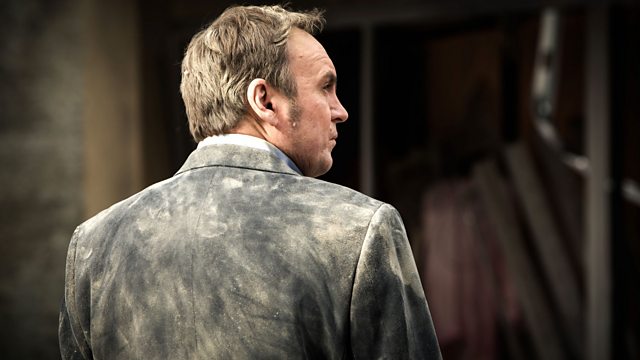 A Writer's Journey from There to Here
An insight into the life and work of TV dramatist Peter Bowker, creator of Occupation, Eric and Ernie, Blackpool and his latest series From There to Here, a saga set in Manchester.
Peter Bowker writes some of Britain's most compelling television dramas, winning BAFTAs for the likes of Occupation, about the Iraq war, and Eric and Ernie, about the early career of Morecambe and Wise. He has also written other award-winning dramas such as Flesh and Blood, Blackpool, Desperate Romantics and the medical series Monroe.
Bowker's latest three-part series, From There to Here, which airs in May on BBC1, is a bold, sweeping saga about two Manchester families and how their lives are changed following the IRA bombing of Manchester in 1996 and the events of the next four years leading up to the Millenium. It covers Euro '96, Labour's election victory, Manchester 's rave music scene and the banking collapse.
This film offers an exclusive insight into the life of Peter Bowker, who explains how he writes and where the inspiration for his writing comes from, and how after 23 years of writing for television he still feels insecure. 'I always feel my next commission could be my last...'
He reveals his first foray into writing was as a punk trying to sell his poetry at Stockport market, and how the Manchester punk music scene helped his early development as a writer.
Bowker, who is from Stockport, now lives in Richmond and does most of his writing using pen and ink. 'It's the way I was brought up I suppose. I just can't put it all down on a computer.' In the film, he gives a masterclass on how he creates scenes and how he writes.
Relationships and family are key to his writing. 'Every family has its secrets, its myths. We look at every other family and think they're not like us, but scratch the surface and every family has its stories to tell, its secrets to keep.'
'Part of the intention I wrote From There to Here was as a love letter to Manchester. And when I was thinking what that meant, I think it had to include the good and the bad... that's the nature of love really, and I think I owe Manchester. It's where I grew up, it's where the rhythm of my writing comes from, it's where even to this day I feel where I belong... it's just about trying to capture the spirit of the place really...'.
Credits
| Role | Contributor |
| --- | --- |
| Participant | Peter Bowker |
| Executive Producer | Barbara Metcalfe |
| Production Company | Purple Room Productions |
| Writer | Peter Trollope |
| Director | Peter Trollope |
| Producer | Peter Trollope |