Main content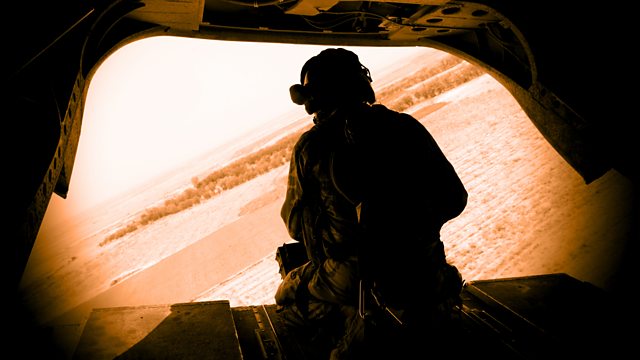 Clare Lizzimore - Missing in Action
4 Extra Debut. Natalie's husband is Missing In Action. Then she spots him in a supermarket. But is this man really him? Stars Sam Troughton.
Natalie's husband went Missing In Action, in Helmand Province. Then one day, she spots him in a supermarket. He swears he's someone else. But she knows it's him.
Is this love, or obsession? Is he who he says he is? And what will he do with the new life she's offering him?
Clare Lizzimore's first play for radio explores the fight which begins back home, after the guns fall silent.
Writer and director Clare Lizzimore's first stage play, 'Mint', starring Sam Troughton, debuted in the Royal Court's Weekly Rep season last year, to rave reviews. Clare has been resident director at the Citizens Theatre, Glasgow; staff director at the Royal National Theatre, and she is currently an Associate Director at Hampstead Theatre. As a director, her credits include 'Bull' by Mike Bartlett at Sheffield Crucible and in New York, 'One Day When We Were Young' by Nick Payne as part of the Paines Plough Roundabout Season, and 'Lay Down Your Cross' by Nick Payne at Hampstead Theatre. At the Royal Court, she directed 'Faces in the Crowd' by Leo Butler in 2008, and has worked extensively with the International department.
Daniel ..... Sam Troughton
Laura ..... Liz White
Natalie ..... Anna Madeley
Commanding Officer ..... Clive Hayward
Brian ..... Craige Els
Foreman ..... Michael Bertenshaw
Produced by Claire Grove and Jonquil Panting
Directed by Jonquil Panting
Credits
| Role | Contributor |
| --- | --- |
| Daniel | Sam Troughton |
| Laura | Liz White |
| Natalie | Anna Madeley |
| Commanding Officer | Clive Hayward |
| Brian | Craige Els |
| Foreman | Michael Bertenshaw |
| Producer | Claire Grove |
| Producer | Jonquil Panting |
| Director | Jonquil Panting |
| Writer | Clare Lizzimore |