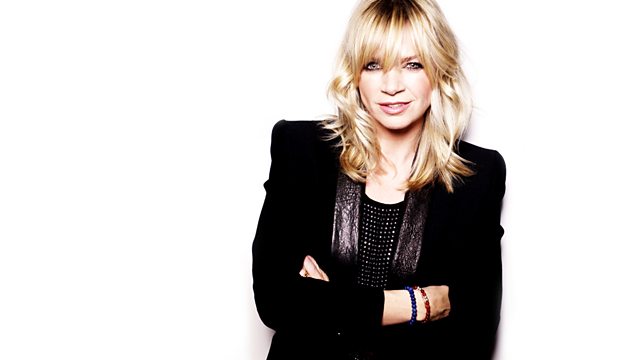 Zoe Ball sits in
Zoe sits in for Chris with a fully interactive show for all the family, featuring music, special guests and listeners on the phone.
Last on
Pause for Thought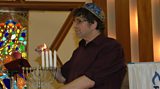 From Rabbi Pete Tobias of the Liberal Synagogue, Elstree
Well Zoe, it's a bank holiday Monday. Technically it shouldn't be; the original reason for this bank holiday was that it  followed Whit Sunday, the Sunday following Pentecost  – still 2 weeks away.  But more of that later…

Holidays – for banks or otherwise – are a crucial part of civilisation. My ancient ancestors recognised the importance of setting aside a period of time for rest and refreshment – physical and spiritual. Their earliest experience was of living as slaves in biblical times, when each day was the same as the last. They instituted the Sabbath, an obligatory day of rest every seventh day. One of the prayers we use to welcome the Sabbath specifically states that it is in memory of the Exodus from Egypt, the escape from slavery.

So determined were they to ensure that this day of rest was observed by all, the biblical lawmakers introduced a series of draconian laws to protect the Sabbath.  The grumpy God of the Old Testament demanded that anyone who worked on this day should be put to death – and there's an extraordinary story in the book of Numbers where a man actually is stoned to death for collecting wood on the Sabbath.

Thankfully the same rules don't apply to the observance of the Sabbath in our modern age, no matter what the Torah demands. Otherwise there wouldn't be many Jews left. They don't apply to this bank holiday either. It used to be a religious holiday – but in 1971 The Banking and Financial Dealings Act 1971, moved it to the last Monday in May. And so today we can shop and get stuck in traffic jams just like we could on any other day. Just like my enslaved biblical ancestors, all our days seem to have become the same, and perhaps we too have become slaves without realising. The fact that this holiday was moved for financial reasons should perhaps make us think…

I think we owe it to ourselves to try to imbue our days of rest – whether they be religious or bank holidays – with a sense of spiritual quality that encourages us to rest and be refreshed as the biblical lawmakers would have wished.  So – bank holiday slaves – break free!