Main content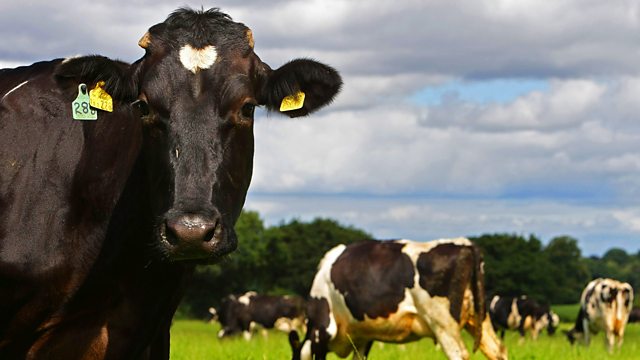 Bovine TB: The Human Story
Gloucestershire beef farmer David Barton opens up his farm, and his heart, on the realities of living with Bovine TB.
Gloucestershire beef farmer David Barton opens up his farm, and his heart, in a rare programme looking at the human story behind Bovine TB. His herd first came down with the disease in 2001 and is now tested every 60 days - if a 'reactor' is found, it must be slaughtered under the Government's TB control strategy.
Earlier this month, David invited the National Farmers' Union to film four of his cattle, including his pedigree bull Ernie, being shot on farm. The video has been viewed more than 115,000 times in 27 countries since being posted online. The comments are incredibly wide-ranging, from sympathetic messages of support to accusations of hypocrisy. Why? Because the nation is divided over one question - should badgers, which also carry the disease, be culled to stop the spread of Bovine TB?
Charlotte Smith travels to David's farm to explore the emotions, passion and even prejudice that drive one of the most heated debates in Britain.
In a bold experiment for Farming Today, David agrees to inviting wildlife campaigner Gordon McGlone, former head of the Gloucestershire Wildlife Trust, to his farm. The stage is set for debate - David believes there are too many badgers on his land and he should be allowed to control their numbers, while Gordon points out they are a protected species and have a right to flourish. On whether more badgers lead to more TB in cattle, it's complete stalemate.
Charlotte searches for common ground between two men, from very different worlds.
Presented by Charlotte Smith and produced by Anna Jones.
Last on

Broadcast