Main content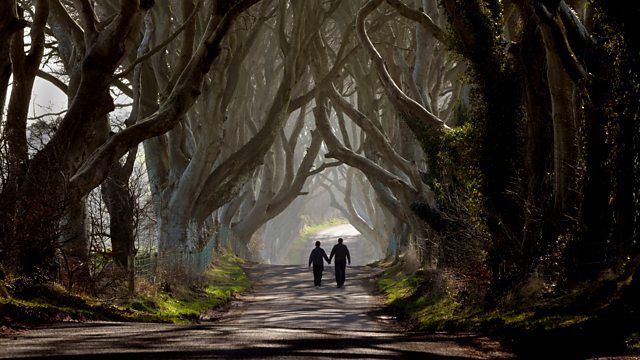 The Shelter of Each Other
The Irish poet Padraig O Tuama considers an old Irish saying 'It is in the shelter of each other that the people live'.
The Irish poet Pádraig Ó Tuama considers an old Irish saying : "It is in the shelter of each other that the people live." The word for word translation is 'we live in each other's shadow'. But there is a beautiful ambivalence to this proverb thrown up by an island culture. The ambiguity lies in the word 'scáth' which can mean either shadow and shade or shelter and protection.
In a crowded rural culture, neighbourliness must have sometimes been a constricting shadow and sometimes a comforting shelter and protection.
With music from The Divine Comedy, Rita Connolly and Sinead O'Connor and extracts from the writings of Philip Pullman, Julia Spicher Kasdorf and Irish President Michael D Higgins, he considers how shelter and shadow can co-exist in our lives.
Produced by Rachel Hooper.
A Falling Tree production for BBC Radio 4.
Music Played
Brother by Micheal O'Siadhail

This poem captures how sometimes, even unwittingly, one sibling puts another in the shade.

Michael D Higgins address given during 2014 State Banquet at Windsor Castle.

In this excerpt the Irish President comments on the Irish word scáth.

Mennonites by Julia Spicher Kasdorf

Kasdorf explores the complex identity that both shadows and shelters in her religious background.

The Amber Spyglass by Philip Pullman

On an epic journey, Lyra, is told that she has to meet her own death.

On Fairy Stories by JRR Tolkein

Tolkein describes how what was most feared can become the source of good news.