Main content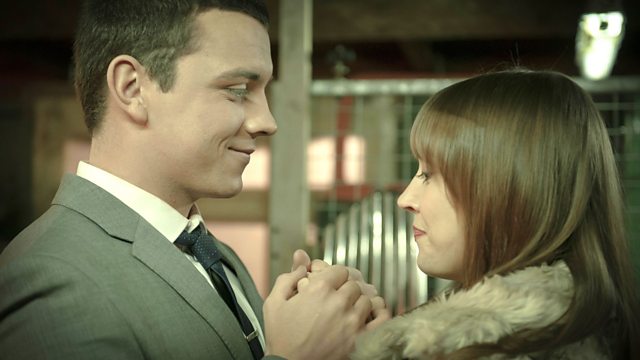 Zombie drama series. Kieren's relationship with Simon takes an unexpected turn, provoked by PDS sufferer Freddie trying to win back his childhood sweetheart.
Fate throws Kieren and Simon together on the 'Give Back' scheme, this time at the doctor's surgery. Simon reassures Kieren that he's not leading Amy on, but the pair come to blows when Kieren thwarts his plan to free two caged rabids.
We also get to know PDS sufferer Freddie Preston. Freddie returned from the grave to find his childhood sweetheart Haley shacked up in their marital home with her new boyfriend Amir. Haley and Amir are allowing Freddie to stay in the spare room until he's back on his feet. This is not ideal, as Freddie struggles with the notion of 'till death do us part' and is determined to win back the woman he loves.
When Kieren is thrust into the aftermath of Freddie's plan, he sees Simon's views in a different light. Even though he hates the thought of hurting Amy, he can't help but follow his heart.
Credits
| Role | Contributor |
| --- | --- |
| Haley | Linzey Cocker |
| Kieren Walker | Luke Newberry |
| Amir | Sacha Dhawan |
| Steve Walker | Steve Cooper |
| Jem Walker | Harriet Cains |
| Sue Walker | Marie Critchley |
| Simon Monroe | Emmett J Scanlan |
| Dr Tom Russo | Paul Warriner |
| Freddie Preston | Bryan Parry |
| Gary Kendal | Kevin Sutton |
| Sandra Furness | Fiona Wass |
| Maxine Martin | Wunmi Mosaku |
| Philip Wilson | Stephen Thompson |
| Zoe | Ann Saville |
| Amy Dyer | Emily Bevan |
| Dean Halton | Gerard Thompson |
| Frankie Kirby | Eve Gordon |
| Denise | Anita Breheny |
| Henry Lonsdale | Charlie Kenyon |
| Brian | Rik Garrard |
| Mrs Sylvia Lonsdale | Kate Wood |
| Trainer | David Crowley |
| Connie Furness | Sara Kestelman |
| Producer | John Rushton |
| Director | Jim O'Hanlon |
| Writer | Dominic Mitchell |