Main content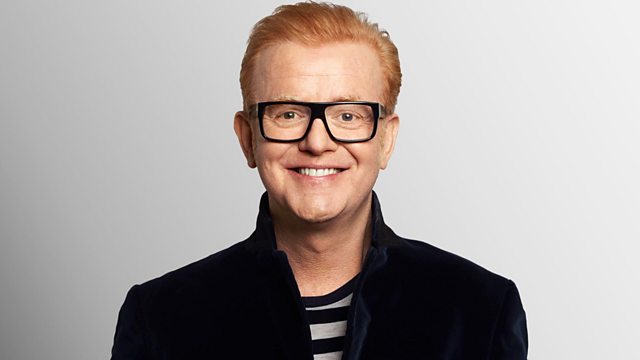 Rock 'n' Roll Riffs
It's rock 'n' roll riffs all the way as Chris celebrates the start of Radio 2's Guitar Season, with top guitar tutor Justin Sandercoe.
It's rock 'n' roll riffs all the way as we celebrate the start of Radio 2's Guitar Season with our top guitar tutor, we can call him that because Mark Knopfler and Brian May say so, it's Justin Sandercoe!
We also hear from some up and coming fret board wizards playing their favourite intros to the nation...
And that leads us nicely on to today's Top Tenuous with your desperate claims to the fame of Guitar Heroes.
Today's show is dedicated to the weekend - you were fab!
And today's show is entitled: just because life always ends with goodbye; don't ever let it stop you from saying hello!
Pause for Thought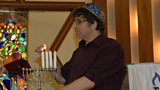 From Rabbi Pete Tobias of the Liberal Synagogue, Elstree:
It's often been said that wherever there are two Jews, there are three opinions. Jewish history is filled with stories of one group of Jews breaking away from another group over a disagreement about a belief or practice. Occasionally a breakaway group is so radical in its new view of the religion, that a whole new movement emerges. One such movement is Chassidism. Today, it's often regarded as the ultra-orthodox manifestation of Judaism. But when it started, 300 years ago, it was as radical as Liberal Judaism - the movement to which I belong is today.

It preached a message of simple piety and kindness, especially to those who were stricken with poverty and hardship. The Chassidic leaders, known as Rebbes, instructed the simple Jews of Eastern Europe by means of stories with which they could identify and from which they could learn.

One such story tells of how a beggar came to a Rebbe known for his generosity. The Rebbe had no money to give him, but wanted to help the poor man, and so he looked in his wife's jewellery drawer. He found a ring, which he gave to the beggar. Shortly afterwards the Rebbe's wife returned home and saw the drawer was open and the ring gone. She screamed and made a fuss, so her husband explained what had happened. She screamed at her husband to go after the beggar at once as the ring was worth a hundred Zlotys.

The rabbi ran swiftly after the beggar and caught up with him. He said: 'I've just discovered that ring I gave you is worth a hundred Zlotys! So don't let anyone cheat you by giving you less than its value.'

Many are the Chassidic tales that talk of the importance of giving charity, even if it has a cost to members of one's own family or oneself. Another famous Chassidic  saying is: 'The true purpose of charity is to transform the human impulse to cruelty into kindness.' 
If it's true that two Jews will produce three opinions, then there's a pretty good chance of finding something meaningful for everyone