Main content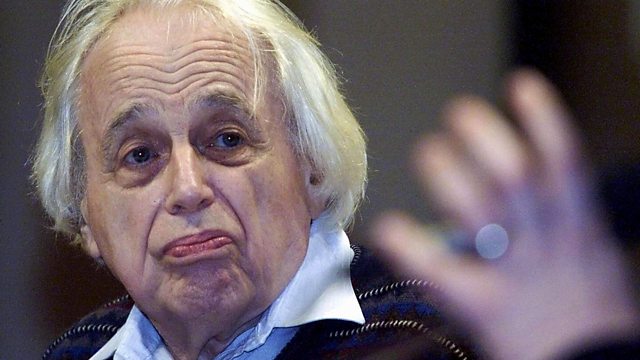 Clocks and Clouds: An Adventure Around Gyorgy Ligeti
A portrait of Hungarian composer Gyorgy Ligeti, considered to be the most widely loved of post-war modernist composers.
Thanks in part to the use of his music in the films of Stanley Kubrick, the Romanian-born composer Gyorgy Ligeti has emerged as the most widely loved of post-war modernist composers. Already an elegant musical craftsman when he fled his communist homeland in 1956, he flourished amid the brave new world of musical possibilities that had opened up after the trauma of the Second World War.
Ligeti's diminutive figure contained many contradictions - the intellectual and the sensual, the systematic and the anarchic - and in 'Clocks and Clouds' we explore the man, his personal history as a Jew in Nazi- and then Soviet-occupied Hungary, his music and his legacy.
A recording of Ligeti himself from 1997, much of which has never been broadcast, is interwoven with new interviews from Ligeti's son Lukas, a New York-based composer and percussionist; Louise Duchesneau, the composer's assistant for over twenty years; American musical analyst Amy Bauer; British composer Christopher Fox and the Dublin-based academic Wolfgang Marx.
Produced by Alan Hall
A Falling Tree production for BBC Radio 3
First broadcast 25/05/2014.
Last on

Broadcasts