Main content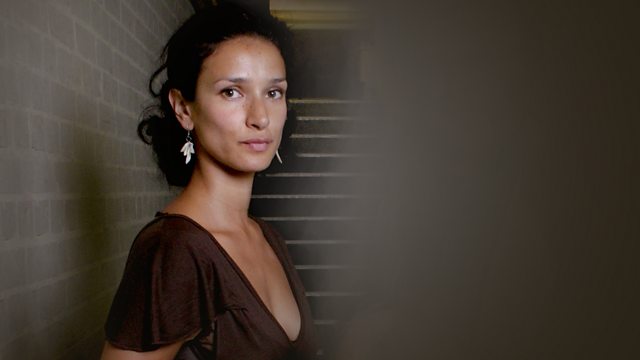 Good Intentions
In the words of Shakespeare, Milton, Burns and Carol Ann Duffy, John Sessions and Indira Varma elucidate the comedy and tragedy born of the apparent innocence of good intentions.
Intent is a great driver for drama. The better the intent the more agonising the tragedy when it all goes wrong and, in equal part, the more hilarious the comedy as chaos unfolds in front of a knowing audience. And there are several different varieties of good intention; the ambitious, the optimistic, the clear sighted, the nervous and the horribly mistaken.
Today's Words and Music seeks, with the best of intentions, to illustrate just a few of them and to discover where they might lead, beginning with a well-intentioned trip to the underworld where Orpheus attempts to win back his wife.
Eve's intentions appear laudable enough as Milton has her contemplate sampling 'the fruit of that forbidden tree', and it's hard to blame Shakespeare's Juliet and Friar Lawrence for hatching a plot that they believe will ensure a happy ending all round.
There's a look back to the now agonising intentions of the Music Hall Recruitment songs with the results reflected with understated eloquence by Sarojini Naidu's 'Gift of India.'
And there are less direct approaches. Was Midas a greedy tyrant or just another, very modern, figure to fall under the sway of the apparent virtue of economic need? Carol Ann Duffy has Mrs Midas watch and judge the results. And Robert Burns, doing what any farmer should be doing at harvest time, finds his innocent intentions are pretty grim news for the mouse whose home he unwittingly exposes.
And then there's the sheer joy resulting from the operatic activities of a cleaning lady in Wexford, shared by the late Bernard Levin, and the Flanders and Swann hymn to eternal self-generating good works in 'The Gasman Cometh'.
The readers are John Sessions and Indira Varma.
Producer: Tom Alban.
Music Played
Timings (where shown) are from the start of the programme in hours and minutes
James Boswell

Extract from Life of Johnson read by John Sessions

Jane Austen

Extract from Emmam Read by Indira Varma

William Wordsworth

The Prelude – Book 11 read by John Sessions

John Milton

Paradise Lost - Book iX read by Indira Varma and John Sessions

Albert Camus

Extract from La Peste (The Plague) read by John Sessions.

Sarojini Naidu

Gift of India read by Indira Varma

Rudyard Kipling

Extract from a speech in London, 1934 read by John Sessions

William Shakespeare

Romeo and Juliet; Act IV, read by John Sessions and Indira Varma.

Carol Ann Duffy

Extract from her Poem 'Mrs Midas' read by Indira Varma.

Robert Burns

Poem to a Mouse read by John Sessions.

Bernard Levin

Description of events at Wexford Opera read by John Sessions and Indira Varma

Producer's Note

Good Intentions

The use of the phrase 'Good Intentions' is almost invariably accompanied by news of 'bad results'.  Those results may be comically or tragically bad but in a way that's not the point.  The important thing is that it wasn't the motivation that was at fault.

In drama good intentions are everywhere.  Only the truly Machiavellian is free of them.  The better the intentions the more agonising the tragedy when it all goes wrong and, in equal part, the more hilarious the comedy as chaos unfolds in front of a knowing audience.  There are several different varieties of good intention; the ambitious, the optimistic, the clear sighted, the narrow and the horribly mistaken.

This edition of 'Words and Music' seeks, with the best of intentions, to explore just a few of them.

We begin with Orpheus.  Nobody could fault his ambition as he steps out into the Elysian district of Hades.  His desire to rescue his late wife Eurydice through the sheer beauty of his music making is virtuous indeed.  Unfortunately he didn't pay full attention to the small print in his deal with the Gods.  The stipulation that he remain silent and not look back at his wife seemed fine without the flow of questions, doubts and fears on Eurydice's part. 

Would he have approached things differently if he'd heard James Boswell's report of Dr Johnson's admonition about the road to hell being paved with Good Intentions?  Probably not.  It sounds, on the face of it,  a shade defeatist, implying that there is some better, more honest form of intent that should be adopted.  As it is his reported words survive as a gentle, if not genteel, warning.

The next two characters, undone in spite of their noblest efforts, are the very English Emma Wodehouse and the very Russian Tatiana Larina.  Jane Austen thought nobody would much like Emma.  How wrong can you be? We love her all the more because her foibles are almost invariably good hearted, if deluded.  Such is the case with her attempts to hitch up Harriet Smith with the dreadful Mr Elton. When her intent veers towards the vindictive later in the novel, she is severely checked  but never broken.

Tatiana inhabits an Operatic world where the stakes are higher, the risks far greater.  Here she is wrestling with the wisdom of a clear and unequivocal statement of her love in the famous 'Letter Scene'.  Is it wise? With her aria ringing in our ears of course we could have wished she tread more carefully but there's no disputing the genuine nature of her motives.  Indeed for the audience they accuse Onegin from the moment they're committed to paper until the Opera's end.

William Wordsworth looks back at a national or even an international example of 'good intentions' which went horribly, bloodily bad.  The French Revolution was not, he insists,  for 'favoured spots alone, but the whole earth'.  'Bliss was it' to experience the upheaval which was to bring about such freedoms for humanity.

The story suggests that Ludwig van Beethoven felt much the same and saw it exemplified in the figure of Napoleon Bonaparte.  Did he really tear out the dedicatory page of his third Symphony on discovering his hero had feet of clay?  It certainly feels as though something had died in the second movement, the more so because of the hopes aroused in the first.

That sense of loss is at the heart of John Milton's Epic Poem 'Paradise Lost'.  Here we have Eve, weighing the words of the Satanic Serpent and finding in them intentions that she is certain are good.  'Here grows the cure of all' which 'feeds both bodie and mind'.  It was for religious thinkers to find the ultimate good in the Loss, accepting that 'nay had the apple taken been' then there would be no glory in the message of the New Testament.   Much is made of Eve's folly but, for me, not enough of her essential goodness.

Albert Camus, stepping out of the action of 'La Peste', points out the narrator's unease at the glorification of good intentions which he believes imply the opposite in the majority.  Ignorance, he believes is far worse.  Darkest of all is the ignorance, dressed up as righteousness, that claims as a virtue the right to kill.

Dr Johnson's warning about good intentions is at its most vivid in war.  All sides ring to the righteousness of their case.  Paul Rubens caught the mood in 1914 with his song 'Your King and Country Want You'.  The next year he penned an equally earnest number about the need for nurses to do their bit for the stricken soldiers.

Sassoon, Owen, Rosenberg, there are so many voices who gave vivid voice to the cost of righteous war.  Here Sarojini Naidu tries to measure the price paid by Indian soldiers who fought, not just in Europe, but in Persia, Egypt and East Africa.

'Johnny I hardly knew ya' comes from an earlier conflict in Sri Lanka (Ceylon in the lyrics of the time).  Here it's the wife who has to watch the shattered remnant of her husband who set off intent on fame, fortune and glory.  Benjamin Luxon's performance is searing.

But amidst the hand-wringing is the voice of Rudyard Kipling who, by 1934, when he spoke to a dinner in London, knew what it was to lose a son in war and yet he was also aware of the risks his nation was taking in a Europe rearming at furious rate.

We return to drama now and one of the clearest examples of good intentions leading to tragedy.  Friar Lawrence knows the risks of her feigning death and Juliet gives us a horrible premonition of what could go wrong.   Prokofiev's ballet score captures the tension, hope, anxiety, foreboding and, in the event, tragedy.

I admit the jury may be split over King Midas.  Greedy, selfish and stupid is one reading.  However, isn't there something very modern about his instinct to seek economic stability as a first resort.  A steady supply of Gold is all it would take he reasons.  'Money can't buy you happiness' is usually quoted by those who believe it's nonsense.  Here Carol Ann Duffy has Mrs Midas watching with delicious domestic detail, wit and mounting horror.

Nina Simone speaks for herself.  If there's one thing that we all wish of our intentions it's that they be understood for what we believe them to be - good.  That's certainly the message Robert Burns has for the little mouse whose nest he's unwittingly destroyed with his harvesting. As the beastie panics Burns sees himself in the trembling creature with its best laid plans' gang aft agley'.

For Burns and the mouse and many more besides it's pure accident that sweeps away their good intentions.  Paul Dukas describes an accident waiting to happen in the form of that ageless human desire to cut corners.   Was the crime of the Sorcerer's Apprentice so great? 

And so, belatedly, to the comic side of the equation and the making of an unusual argument by Bernard Levin, that as well as the road to hell, the road to heaven can also be paved with good intentions, albeit laid the wrong way up and back to front.  Here is pure joy in Levin's recollection of an Operatic production undermined by the simplest act of good will.  Opera is always a high wire act.  There are so many things that have to go well.  When one ingredient fails it can be frustrating, embarrassing, ludicrous or, as here, catastrophically joyous.

And to bring us to a close Michael Flanders and Donald Swann observing with their usual élan that good intentions will always be with us, driving us onwards to distraction or back to where we started.  Where there's a good will there's not necessarily a way.

Producer:  Tom Alban