Main content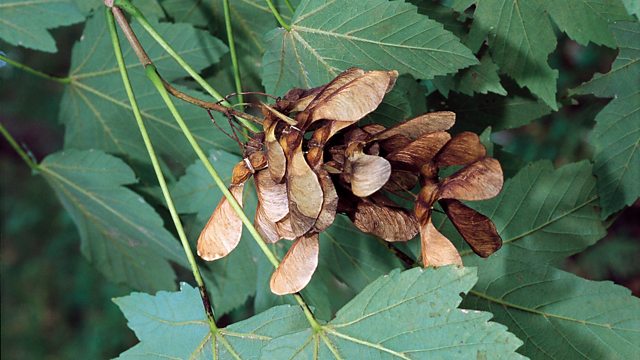 Rowan is associated with magic and witches. Formerly called the wizard's tree, it now dazzles us with its blossom and red autumn berries and is taking over our gardens and parks.
Essay Five : Rowan
The second series written and presented by experienced essayist, Fiona Stafford, Professor of Literature at Somerville College Oxford, exploring the symbolism, importance, topicality and surprises of five trees common in the UK.
The rowan comes in many guises: white ash, mountain ash, quickbeam, whispering tree, witchwood. This shifting identity suits a tree that is at once safe and suburban and a tree sacred to antiquity and renowned for its protective powers. In neat modern gardens, the pretty, delicate branches with fine leaf patterns give little hint of their ancient powers. The distinctive creamy blossom, vibrant autumn leaves and scarlet berries make it a tree for all seasons, but it is a tree for parallel worlds. As a native of the Northern hills, the rowan figures large in Irish, Scottish and Scandinavian traditions, its berries being the food of the gods. It features in old Irish poems, such as the story of Diarmid, and also in the poems of Seamus Heaney; in Scottish tradition, the rowan brings colour to the old Border ballads and songs as well as to many modern poems. The rowan has many associations with magic and witches. Its old Celtic name is 'fid na ndruad' which means wizard's tree.
The protective power is thought to come from the bright red berries, as red was thought to be the best colour for fighting evil and rowan wood was worn by travellers in the shape of a cross. Mystery, respect and foreboding.
Producer, Turan Ali
A Bona Broadcasting production for BBC Radio 3.
Last on
More episodes
Next
You are at the last episode
Broadcast