Main content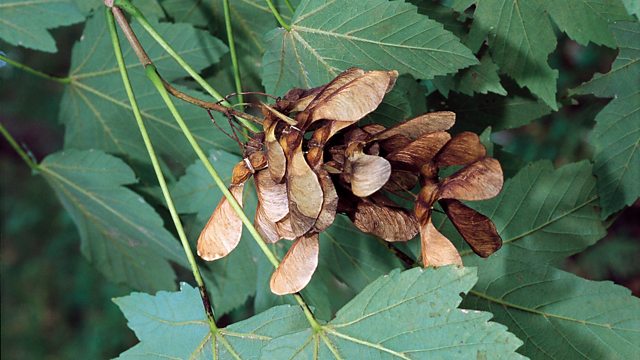 The Meaning of Trees: Pine
Professor Fiona Stafford explores the workhorse of the forest, the pine tree, which has been a British native for over 4000 years.
Essay One: Pine
Fiona Stafford, Professor of Literature at Somerville College Oxford, explores the symbolism, importance, topicality and surprises of five trees common in the UK. In this second series, she explores our ambiguous relationship with trees.
Pine is a big native Scot and economically the world's most important tree, not just the obvious uses in the furniture, building and paper industries, but also its medicinal properties in treating bronchitis and pneumonia for millennia and its resin used for turpentine, adhesives, wax, waterproofing and fragrances. It has been a British native tree for over 4000 years and yet its modernity is also assured as the tree that furnished the world. Forests of native pine were plentiful but there was an increase in temperature some 5000 years ago meaning that pines were driven out by deciduous trees which took over. Pine is also responsible for fuelling the industrial revolution, along with coal, and this along with its presence in cheap household articles gives a sad image to a huge, majestic, truly ancient British tree that has had its dignity stripped by the modern world, along with its bark.
Producer, Turan Ali
A Bona Broadcasting production for BBC Radio 3.
More episodes
Previous
You are at the first episode