Main content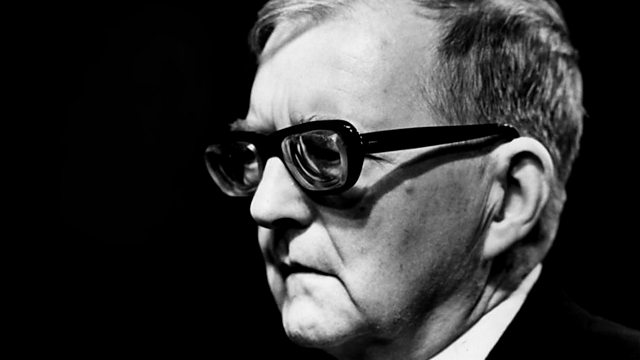 Fine Arts Quartet at the Chipping Camden Festival
Live from the Chipping Camden Festival, the Fine Arts Quartet plays Shostakovich's Quartet No 1, Debussy's Quartet and Schubert's Death and the Maiden.
The Fine Arts Quartet plays quartets by Shostakovich, Debussy and Schubert.
Presented by Ian Skelly, live from St James' Church in Chipping Campden.
Shostakovich: Quartet No 1 in C major, Op 49
Debussy: Quartet in G minor, Op 10
Interval
Schubert: Quartet in D minor "Death and the Maiden" D 819
The Fine Arts Quartet has been described by the Washington Post as "one of the gold-plated names in chamber music", and ranks among the most distinguished ensembles of the age, with an illustrious history of live performance and an extensive recording legacy. This great American quartet, newly constituted, appear at the Chipping Camden Festival as part of a European tour.
Misha Donat recommends a recorded version of Schubert's Death and the Maiden Quartet

Tom Service gets the French view of Debussy in the 150th anniversary of his birth.