Main content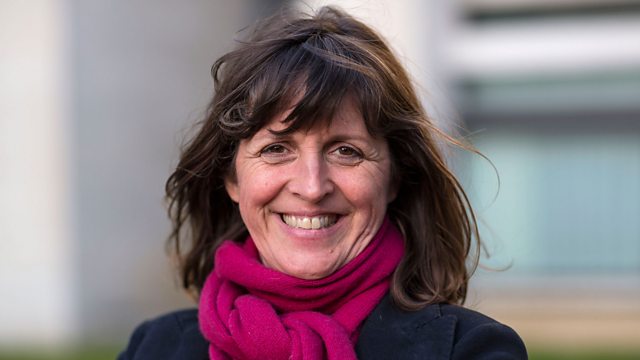 Emma Bridgewater
Michael Berkeley's guest is businesswoman Emma Bridgewater. Her music choices include Pergolesi, Purcell, Kurt Weill, Boccherini and a carol by Britten.
Nearly 30 years ago Emma Bridgewater, a young English graduate, went shopping for a cup and saucer for her mother's birthday present. She couldn't find anything she liked - so she designed one herself, and enjoyed the process so much that she installed a kiln in her London flat. That small kiln has grown into a company with an annual turnover of 11 million pounds - and has revitalised the old potteries industry of Stoke-on-Trent. Her teapots and mugs covered in polka dots, hens, dogs and birds have become a staple of the middle class kitchen, symbols of cosiness and comfort.
In Private Passions, Emma Bridgewater talks to Michael Berkeley about our yearning for home - all the more intense as working lives become overwhelmingly demanding. She reveals the tragedy at the heart of her life - her mother's riding accident, which left her gravely brain-damaged but still alive, for 22 years. Under the pressure of that sorrow, Emma Bridgewater describes how work became a marvellous escape. She chooses music to remind her of her mother, and which consoled her after her mother's death last Christmas. She talks too about the adventure of setting up her business in Stoke-on-Trent, bringing derelict factories back to life - but missing her four children as she spent hour upon hour on the road.
Her music choices include Pergolesi, Purcell, Kurt Weill, Boccherini, a carol by Benjamin Britten - and the UK Theme Tune, which used to start the day on Radio 4 as she was getting up early to begin work.
Produced by Elizabeth Burke. A Loftus production, for BBC Radio 3.
Six mind-expanding music podcasts to download in 2019
Archive Unlocked: Two Decades of Private Passions