Main content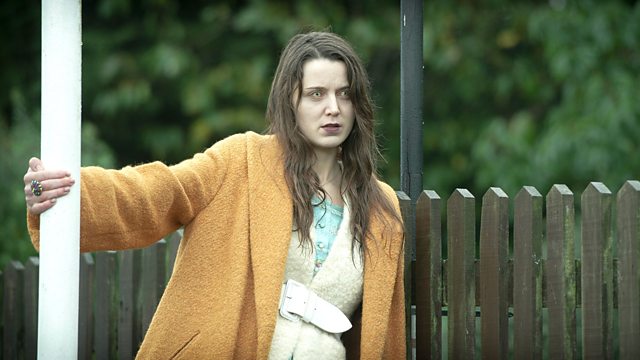 Zombie drama series. Kieren's dreams of escaping Roarton are dashed by Maxine, while Jem is humiliated at school, leading to dire consequences.
Kieren's dreams of escape are left in tatters when Maxine imposes an Undead travel ban on Roarton, also introducing stringent measures for PDS Sufferers to pay back their debt to society. However, being thrust together with Simon on Maxine's 'Give Back' scheme has its benefits. The two have a connection, and Kieren agrees to go to Simon's Undead party that night, where Simon makes a surprising declaration.
Jem is troubled at school. A 19-year-old amongst 16-year-olds, she feels completely alienated, until she's revealed to be an ex-HVF war hero. Jem's reputation soars and she is befriended by the popular girls. However, when a PDS prank goes wrong, resulting in a terrifying rabid in the corridors, Jem is humiliated in front of her classmates. She gravitates to Gary, finding solace in a world she understands - hunting rabids in the woods. But it's here that disaster strikes.
Music Played
Timings (where shown) are from the start of the programme in hours and minutes
Credits
| Role | Contributor |
| --- | --- |
| Kieren Walker | Luke Newberry |
| Steve Walker | Steve Cooper |
| Shirley Wilson | Sandra Huggett |
| Jem Walker | Harriet Cains |
| Mr Overton | Christopher Jordan |
| Sue Walker | Marie Critchley |
| Simon Monroe | Emmett J Scanlan |
| Dr Tom Russo | Paul Warriner |
| Freddie Preston | Bryan Parry |
| Gary Kendal | Kevin Sutton |
| Maxine Martin | Wunmi Mosaku |
| Philip Wilson | Stephen Thompson |
| Pearl Pinder | Gillian Waugh |
| Amy Dyer | Emily Bevan |
| Dean Halton | Gerard Thompson |
| Hilary | Cajan Sanderson |
| Rob | Jack North |
| Karen | Rachel Levine |
| Charlotte Reigns | Tasha Connor |
| Frankie Kirby | Eve Gordon |
| Henry Lonsdale | Charlie Kenyon |
| Sarah Furness | Fiona Wass |
| Connie Furness | Sara Kestelman |
| Duncan Lancaster | Steve Garti |
| Keith | Rory Gallagher |
| Loyal Parishioner | Sarah Jane Corrigan |
| Resident | Jayne Sheldon |
| Ticket Officer | Jim Cartwright |
| Zoe | Ann Saville |
| Brian | Rik Garrard |
| Happy Teen PDS Sufferer | Will Attenborough |
| Middle England Lady | Charlotte West-Oram |
| Businessman | Harmage Singh Kalirai |
| Cherie | Emma Edmondson |
| Writer | Dominic Mitchell |
| Director | Jim O'Hanlon |
| Producer | John Rushton |