Main content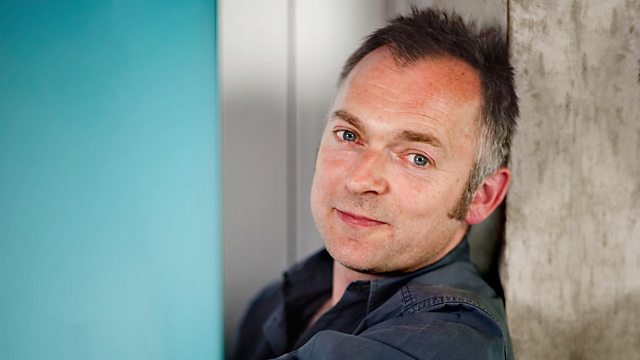 There is nothing new under the sun
Conductor Charles Hazlewood shares his passion for musical interconnections, exploring music which borrows from distant sources with guest Adrian Utley, guitarist with Portishead.
Conductor Charles Hazlewood hosts two shows for 6Music reflecting his passion for musical interconnections. These genre-busting explorations of the musical spectrum feature live studio collaborations with special guests Will Gregory from Goldfrapp, guitarist and sonic adventurer Adrian Utley from Portishead and King of electronic dance music, Squarepusher. They will be aided and abetted by Hazlewood's orchestra and Gregory's Moog ensemble, creating altered worlds for JS Bach and Purcell.
In this first programme Charles explores music which borrows from distant sources resulting in new music, proving that nothing in music is either 100% original or 100% pure. Links between Mozart and Bollywood, Tetris, Moondog and Django Reinhardt, Satie and Chicha Libre, and Aphex Twin/Alarm Will Sound.
His special guest is his long-term collaborator Adrian Utley, Portishead's guitarist, armed with his Spiro remixes.
Multi Award-winner Charles Hazlewood is a globe-trotting orchestral conductor but his passion for music knows no boundaries, and the unexpected and delightful bridges between all genres is where he likes to take his listeners.
Last on
Music Played
Red Army Ensemble

Korobeiniki

Rachel Portman

Chocolat Sauce

Django Reinhardt

Les Yeux Noir

Adrian Utley & Charles Hazlewood

Mail Maps And Motions

Alarm Will Sound

Blue Calx

Sprio / Adrian Utley

We Will Be Absorbed (Remix)

Adrian Utley's Guitar Orchestra

In C

Salil Chowdhury & Lata Mangeshkar

Itna Na Mujhse Tu Pyar Badha

Sir John Eliot Gardiner

Mozart Symphony Number 40 In G Minor

Will Gregory's Noog Ensemble & Charles Hazlewood's Bach Ensemble

Brandenburg Concerto Number 3

Kneehigh

Greenlands Coast

Brandt Brauer Frick

Heart Of Stone
Broadcast