Main content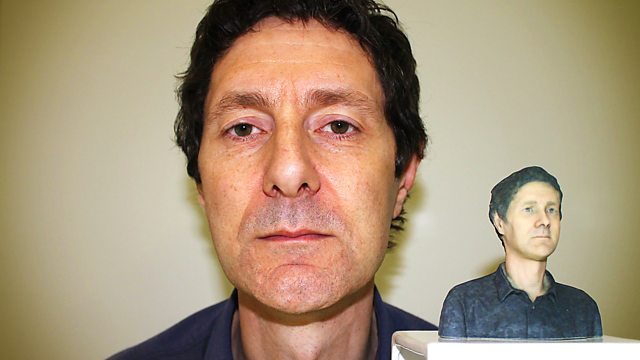 Can a Computer Write Shakespeare?
Professor Trevor Cox asks whether technological advances have made it possible for a computer to write Shakespeare. From 2014.
Trevor Cox asks whether computers can ever be truly creative.
An old adage says that a monkey sitting at a typewriter could eventually write Shakespeare. By the same token, could a computer ever create a work of art that could match Shakespeare's creativity?
Professor Trevor Cox of Salford University visits a London store to have a 3D model made of his head, something which until recently could only have been done by a sculptor. Very little human intervention is now needed to create a piece of art; just several cameras, some sophisticated software and a 3D printer.
But can computers produce music or poetry that will stand up to critical scrutiny? Trevor speaks to Professor Gustavo Díaz-Jerez who is involved in creating music software called Iamus, some of whose compositions have been performed by the London Symphony Orchestra. And he talks to Professor Simon Colton who is researching computer-generated poetry. Trevor tests out computer-created music and poetry on critics and academics.
Trevor considers whether computers could ever be truly creative in their own right, without any human input. He talks to Professor Mark D'Inverno about creative collaborations and to Professor Margaret Boden about the deeper philosophical issues raised by computer creativity.
With contributions also from Philip Ball, Tom Service, Professor Andrew Biswell and Martin Kratz.
Presented by Professor Trevor Cox.
Produced by Nick Holmes.
First broadcast on BBC Radio 4 in May 2014.
Last on
Broadcasts