Main content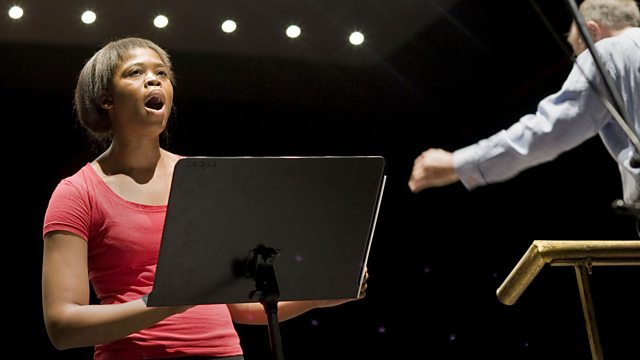 Pretty Yende; Nancy Astor; Patricia Highsmith; Menopause and memory
South African soprano Pretty Yende; the novels of Patricia Highsmith; the life of Nancy Astor; the effects of early menopause on memory. Jenni Murray offers the female perspective.
South African soprano Pretty Yende. Publisher Liz Calder and author Laura Wilson discuss the enduring appeal of Patricia Highsmith, the queen of the psychological thriller Classic archive from Woman's Hour in 1956 - an interview Nancy Astor, the first woman to take her seat as an MP at Westminster. Dr Jacqui Turner looks at Nancy's life and legacy in politics. The effects of early menopause on memory and co-ordination. Jenni Murray presents.
Last on

Premature Menopause
Women who go through the menopause before the age of 40 are at greater risk of memory problems and poor reaction times, according to a new study of nearly 5000 women, published in BJOG: An International Journal of Obstetrics and Gynaecology. We look at the impact of the research – and how it might affect treatments in the future.
Patricia Highsmith
Author Patricia Highsmith is as well known to film audiences as to crime fiction fans. Many of her tense, psychological novels, from Strangers On A Train to The Talented Mr Ripley, have been turned into films by acclaimed directors such as Alfred Hitchcock and Anthony Minghella. The most recent film adaption is The Two Faces Of January, which is released on Friday and stars Viggo Mortensen and Kirsten Dunst. So why does Highsmith's work continue to inspire nearly 20 years after her death? And who was the woman behind the dark and sometimes troubling books? Jenni speaks to her publisher Liz Calder, and to crime writer and fan Laura Wilson.
Nancy Astor
Nancy Astor (19 May 1879 - 2 May 1964) became the first woman to take a seat in the House of Commons in 1919 when she was elected as MP for Plymouth Sutton. Her husband, Waldorf Astor, was previously the MP there but had to give up his seat on becoming a peer. Known for her frank speaking American wit, in 1956 she came on to Woman's Hour to talk about her time in parliament – an interview which is now part of the Woman's Hour Archive Collection. Jenni is joined by Dr Jacqui Turner, Lecturer in Modern History at the University of Reading, to hear more about the life of Nancy Astor.
Pretty Yende
South African opera star Pretty Yende fell in love with the operatic genre as a schoolgirl, after hearing a ten second burst of Delibes' Flower Duet on a television advert. She left her home in Mpumalanga and went to Cape Town where she enrolled in the South African College of Music. She later graduated from the Accademia Teatro Alla Scala, in Milan, Italy - part of the renowned La Scala opera house. The soprano joins Jenni to talk about her career so far and about performing with some of the biggest names in classical music.
Pretty Yende will perform at Cadogan Hall in London on 15 May
Credits
| Role | Contributor |
| --- | --- |
| Presenter | Jenni Murray |
| Producer | Eleanor Garland |
| Interviewed Guest | Pretty Yende |
| Interviewed Guest | Jacqui Turner |
| Interviewed Guest | Liz Calder |
| Interviewed Guest | Laura Wilson |
Broadcast