Main content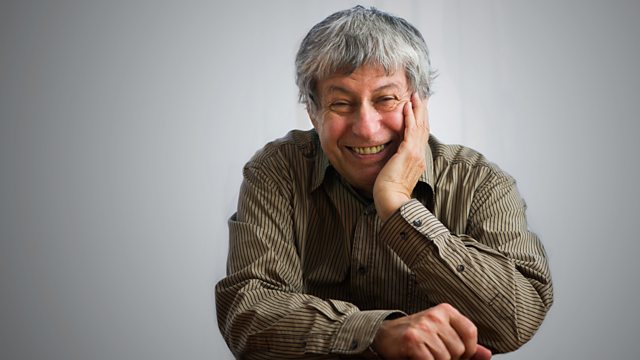 Ivan Klima, the East-West divide in Europe, Science Fiction in Theatre
Ivan Klima looks back over his writing life with Philip Dodd, who also heads a discussion on central Europe. Plus, the Deutsche Borse Photography Prize.
Czech writer Ivan Klima has published a memoir My Crazy Century. It begins with his family's imprisonment in the Nazi camp at Terezin in 1941 when he was aged 10 and covers events up to the Velvet Revolution in 1989. Now in his 80's, he looks back at life and writing.
Philip Dodd also asks whether divisions between East and West continue to affect European unity. He is joined by Agata Pyzik, a polish writer and blogger and author of 'Poor But Sexy: Culture Clashes between East and West', Oxford University's Gwendolyn Sasse, a German expert on the Comparative Politics of Central and Eastern Europe and author of the prize-winning book The Crimea Question: Identity, Transition, and Conflict (2007) and Hungarian-Romanian businessman and writer, Zoltan Boszormenyi, whose latest cold-war novel is called The Club at Eddy's Bar discuss the West's apparent need to find a generic label for their part of the world and whether it helps or hinders the region's sense of self and global development.
And current New Generation Thinker and Cambridge academic Dr Sarah Dillon and critic Susannah Clapp reflect on science fiction on stage and screen as Free Thinking continues its focus on catching up with previous New Generation Thinkers.
1984 is on stage at the Playhouse Theatre in London's West End.
Sarah Dillon | Researcher, Writer, Teacher, Broadcaster http://drsarahdillon.com/
Producer: Jacqueline Smith.
Photo credit: Jan Rasch
Chapters
The East-West divide in Europe

Writer Zoltan Boszormenyi, Polish journalist Agat Pyzik and historian Gwendolyne Sasse

Duration: 24:40

Ivan Klima Interview

Chech writer talks about his memoir My Crazy Century

Duration: 08:05

Science Fiction Theatre

Sarah Dillon, New Generation Thinker and Susannah Clapp discuss staging science fiction

Duration: 10:10

Credits

| Role | Contributor |
| --- | --- |
| Presenter | Philip Dodd |
| Interviewed Guest | Ivan Klima |
| Actor | Agata Pyzik |
| Interviewed Guest | Gwendolyn Sasse |
| Interviewed Guest | Zoltan Boszormenyi |
| Interviewed Guest | Dr Sarah Dillon |
| Interviewed Guest | Susannah Clapp |
| Producer | Jacqueline Smith |

Featured in...

Free Thinking explores divisions & differences & the way people define themselves...

Discussions/interviews: Slavoj Žižek, Xinran, Ivan Klíma, Claudia Rankine, Pankaj Mishra
CLICK to LISTEN & SEE all programmes from the Free Thinking Festival 2018: The One and the Many