Godzilla and Hayao Miyazaki, Simon Armitage's version of The Iliad
Lily Cole stars in Simon Armitage's The Last Days of Troy which opens at the Royal Exchange Manchester. Novelist MJ Hyland has a first night review.
As a new blockbuster featuring Japanese monster Godzilla opens in 3D and the last animated film from Hayao Miyazaki depicts a Japanese aircraft designer behind the fighter plane used by the navy - New Generation Thinker Christopher Harding discusses different depictions of Japanese fear.
New Generation Thinker Dr Philip Roscoe, from St Andrews University, and Geoffrey Wood, Professor Emeritus of Economics at Cass Business School and the University of Buckingham discuss the teaching of economics degrees, the interest in Thomas Piketty's arguments and whether academia needs to change the focus of studies into financial systems.
Philip Roscoe's book is called I Spend, Therefore I Am.
Thomas Piketty's booked is called Capital in the 21st Century
As Irish photographer Richard Mosse is announced as the winner of this year's £30,000 in the Deutsche Börse prize for his images of the Congo, New Generation Thinker Zoe Norridge discusses photography and depictions of African countries affected by war.
Producer: Zahid Warley.
Last on
The Last Days of Troy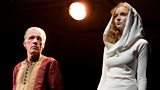 The Last Days of Troy by Simon Armitage is at the Royal Exchange Theatre, in Manchester until 7 June 2014.
It then transfers to Shakespeare's Globe in London from 10 June to 28 June 2014.
Photo: Garry Cooper as Priam and Lily Cole as Helen of Troy. 
© Jonathan Keenan. 
Richard Mosse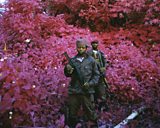 Godzilla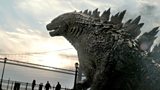 Godzilla, directed by Gareth Edwards, is in cinemas from Thursday 15 May, certificate 12A.
Image: Courtesy of Warner Bros
The Wind Rises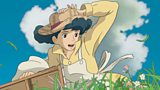 The Wind Rises, directed by Hayao Miyazaki, is in cinemas now, certificate PG. 
Credits
| Role | Contributor |
| --- | --- |
| Presenter | Matthew Sweet |
| Interviewed Guest | MJ Hyland |
| Interviewed Guest | Christopher Harding |
| Interviewed Guest | Philip Roscoe |
| Interviewed Guest | Geoffrey Wood |
| Interviewed Guest | Zoe Norridge |
| Producer | Zahid Warley |
Featured in...
From the Tale of Genjii to Godzilla, Kenzaburo Oe to Yoko Tawada …