Main content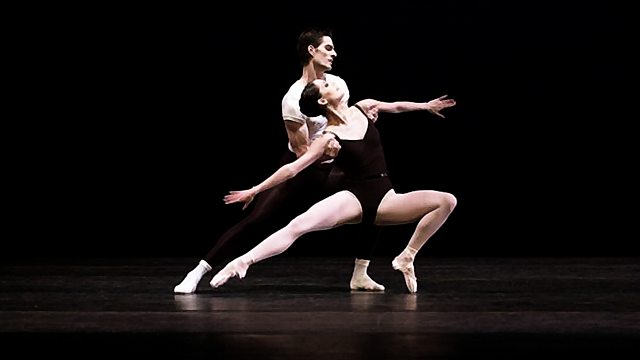 Ian Skelly presents great ballets of the 20th century. Including Debussy: Jeux. Glazunov: Autumn. Stravinsky: Suite (Pulcinella). Plus Haydn: Autumn (The Seasons).
Great Ballets of the Twentieth Century.
Presented by Ian Skelly.
This week, Afternoon on 3 explores the century's colourful ballet scores. Debussy's Jeux, a rarefied flirtation of a boy and two girls during a game of tennis was soon eclipsed by the scandal of Stravinsky's Rite of Spring also premiered by Dhiagilev's Ballets russes in 1913. But today we move on from the earthy Russian world of Stravinsky's first two ballets to find him in neo-classical mode with his 1920 Commedia dell'arte puppet ballet, Pulcinella. But before that, brace yourselves for the braying of the hunting horns in the choruses of Autumn from Haydn's final masterpiece.
Debussy
Jeux: Poème dansé
NDR Symphony Orchestra, Michel Tabachnik (conductor)
c. 2.15om
Glazunov
Autumn
Russian National Orchestra, Mikhail Pletnev (conductor)
c. 2.30pm
Haydn
Die Jahreszeiten (The Seasons), oratorio, Hob. XXI:3: Autumn
Simon ..... Daniel Schmutzhard (baritone)
Hanne ..... Robin Johannsen (soprano)
Lukas ..... Daniel Behler (tenor)
RIAS Chamber Choir,
Akademie für Alte Musik, Berlin,
Hans-Christoph Rademann (conductor)
c. 3.00pm
Stravinsky
Suite from Pulcinella
Netherlands Radio Chamber Philharmonic, Masaaki Suzuki (conductor).