Main content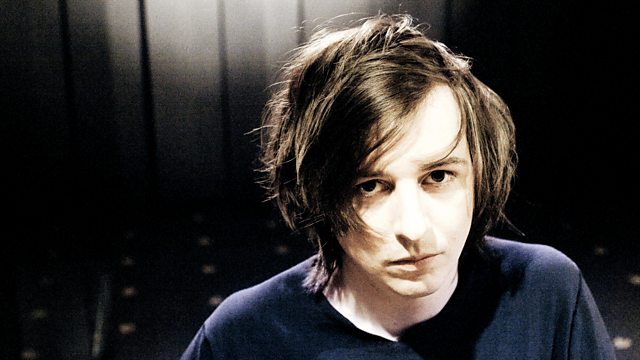 Michael Wollny Trio at the 2014 Cheltenham Jazz Festival
Jez Nelson presents German pianist Michael Wollny and his trio in concert at the 2014 Cheltenham Jazz Festival. Featuring Eric Schaefer (drums) and Christian Weber (bass).
German pianist Michael Wollny brings his trio to the 2014 Cheltenham Jazz Festival.
One of the most prominent jazz stars to rise from Germany in recent years, Wollny is distinctly a lyrical performer - revelling in simplicity over showy technique. Building drama through evocative themes, Wollny blends improvisation with classical inflections and brooding gothic undertones. The carefully crafted grooves of drummer Eric Schaefer and bassist Christian Weber complete the line-up for this concert at the Playhouse Theatre in Cheltenham, in the first of three programmes showcasing Jazz on 3's coverage of the festival.
Music Played
Thomas Strønen's Time Is A Blind Guide in concert at Parabola Arts Centre, Cheltenham Jazz Festival on 4 May 2014

John Fordham shares his festival highlights

Michael Wollny Trio in concert at The Playhouse Theatre, Cheltenham Jazz Festival on 3 May 2014

Jez speaks with Jamie Cullum at the festival

Ambrose Akinmusire Quartet in concert at the Jazz Arena, Cheltenham Jazz Festival on 4 May 2014

Michael Wollny Trio in concert at The Playhouse Theatre, Cheltenham Jazz Festival on 3 May 2014

Jez catches up with Iain Ballamy at the festival

Food in session for Jazz on 3 in 2002

Michael Wollny at Cheltenham Jazz Festival

Photo by Tim Dickeson © 2014 – All Rights Reserved

Michael Wollny Trio - Eric Schaefer

Photo by Tim Dickeson © 2014 – All Rights Reserved