Main content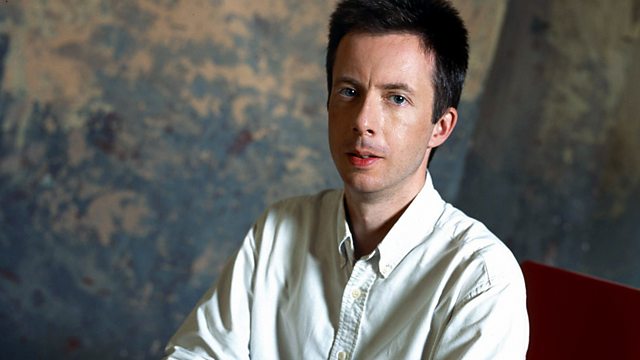 12/05/2014
John Shea's selection includes the English Concert under Harry Bicket performing Bach's B Minor Mass at the 2012 Proms.
BBC Proms 2012: John Shea presents Bach's B Minor Mass, performed by the English Concert, conducted by Harry Bicket.
12:31 AM
Bach, Johann Sebastian [1685-1750]
Mass in B minor BWV.232 - Part 1
The English Concert, Choir of the English Concert, Harry Bicket (conductor). Soloists - Joelle Harvey, Carolyn Sampson, Iestyn Davies, Ed Lyon, Matthew Rose
1:24 AM
Bach, Johann Sebastian [1685-1750]
Mass in B minor BWV.232 - Part 2
2:19 AM
Telemann, Georg Philipp (1681-1767)
Trio No.4 in A major from Essercizii Musici, for transverse flute, harpsichord obligato and continuo (TWV 42:A6)
Camerata Köln
2:31 AM
Mozart, Wolfgang Amadeus (1756-1791)
Serenade in G major (K.525), 'Eine Kleine Nachtmusik'
BBC National Orchestra of Wales, Grant Llewellyn (Conductor)
2:45 AM
Reincken, Johan Adamszoon (1643(?) - 1722)
Hollandische Nachtigahl
Pieter Dirksen (organ) on Albert Kiespenning Organ c1615 at Wijk bij Duurstede, Grote Kerk, St Jan Baptistkerk
2:51 AM
Sibelius, Jean (1865-1957)
Symphony no.2 in D major (Op.43)
Estonian Radio Symphony Orchestra, Peeter Lilje (conductor)
3:35 AM
Busoni, Ferruccio (1866-1924)
(2) Finnlandische Volksweisen (Finnish Folksong arrangements) for piano duet (Op.27)
Erik T. Tawaststjerna and Hui-Ying Liu (piano)
3:47 AM
Gabrieli, Andrea (1532/3-1585)
Aria della battaglia à 8
Theatrum Instrumentorum, Stefano Innocenti (conductor)
3:57 AM
Beethoven, Ludwig van (1770 -1827)
Wellingtons Sieg or Die Schlacht bei Vittoria (Op.91) 'Battle Symphony'
Octophoros (wind group), Paul Dombrecht (conductor)
4:12 AM
Debussy, Claude (1862-1918)
Children's Corner
Roger Woodward (piano)
4:31 AM
Rossini, Gioachino (1792-1868)
La Gazza Ladra - Overture
Danish Radio Concert Orchestra, Roman Zeilinger (conductor)
4:41 AM
Doppler, Franz (1821-1883)
L'oiseau des bois (Op.21) - idyll for flute and 4 horns
János Balint (flute), Jeno Kevehazi, Peter Fuzes, Sandor Endrodi, Tibor Maruzsa (horns)
4:47 AM
Liszt, Franz (1811-1886)
Piano Concerto No.2 in A major (S.125)
Gabrielius Alekna (piano), Lithuanian National Symphony Orchestra, Juozas Domarkas (conductor)
5:09 AM
Ciurlionis, Mikalojus Konstantinas (1875-1911)
De Profundis (cantata)
Kaunas State Choir, Lithuanian National Symphony Orchestra, Petras Bingelis (conductor)
5:18 AM
Haydn, Joseph (1732-1809)
String Quartet No. 64 in D major (Op.76 No.5)
Engegård Quartet - Arvid Engegård (violin), Atle Sponberg (violin), Juliet Jopling (viola), Jan-Erik Gustafsson (cello)
5:36 AM
Purcell, Henry (1659-1695)
Rejoice in the Lord alway 'Bell Anthem' (Z.49)
Robert Lawaty (countertenor), Robert Pozarski (tenor), Miroslaw Borczynski (bass), Sine Nomine Chamber Choir, Concerto Polacco Baroque Orchestra, Marek Toporowski (director)
5:44 AM
Rachmaninov, Sergey (1873-1943)
Prelude in C sharp minor (Op.3, No.2)
Sergei Terentjev (piano)
5:48 AM
Tchaikovsky, Pyotr Il'yich [1840-1893]
Francesca da Rimini - symphonic fantasia after Dante (Op. 32)
BBC Symphony Orchestra, David Robertson (conductor),
6:13 AM
Corelli, Arcangelo (1653-1713)
Trio sonata in C major (Op.3, No.8)
Il Seminario Musicale, Gérard Lesne (director)
6:21 AM
Schubert, Franz (1797-1828)
Overture in D major in the Italian Style (D.590)
Saarbrücken Radio Symphony Orchestra, Marcello Viotti (conductor).