Main content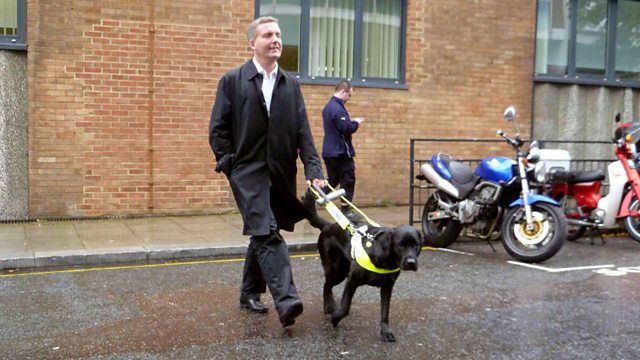 Changes to Disability Students' Allowance; practicalities of 'killing time'
The government's proposed changes to the equipment and assistance entitlement for disabled students at university, and Richard Lane on the practicalities of 'killing time'.
The government is proposing changes to the Disabled Students' Allowance. Currently students are entitled to up to around £5,000 for equipment such as a computer and assistive technology across their entire course, and up to £20,000 per year for help with performing tasks such as note-taking and sighted guide. The government is proposing to no longer fund a "standard specification computer", arguing that most students would already have access to one. In a further tabled measure, it may no longer fund "non-specialist nonmedical" support for students. We hear from two students who outline the ways in which they use their current Disabled Students' allowance. The National Association of Disability Practitioners is concerned that universities who have made themselves more open and inclusive to students with disabilities, may bear the brunt of the extra costs for funding support for students - they also say that the government hasn't been clear enough in defining non-specialist help.
Universities UK is concerned that, without the assurance of adequate support, students will be reluctant to apply to university. Peter White puts the concerns of the students, the disability practitioners and Universities UK to the Minister for Science and Universities, David Willetts.
Richard Lane lost his sight at the age of twenty-three and gives his perspective of finding ways to "hang out" and "kill time" between appointments when you are visually impaired.
Image: Richard Lane with his dog, Topper.