Main content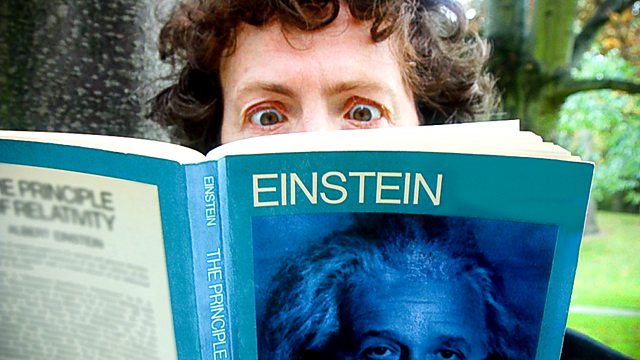 Steve Punt hosts the battle of wits as three students from the University of Birmingham take on three professors. From May 2014.
A quiz show hosted by Steve Punt where a team of three University students take on a team of three of their professors.
Coming this week from the University of Birmingham, "The 3rd Degree" is a funny, lively and dynamic quiz show aimed at cultivating the next generation of Radio 4 listeners whilst delighting the current ones.
The Specialist Subjects in this episode are History of Medicine, Social Policy and American Studies and the questions range from the Russo-Japanese war of 1805 and Tristan & Isolde to Candy Crush Corner and monkey glands...
The show is recorded on location at a different University each week, and it pits three Undergraduates against three of their Professors in a genuinely original and fresh take on an academic quiz. Being a Radio 4 programme, it of course meets the most stringent standards of academic rigour - but with lots of facts and jokes thrown in for good measure.
Together with host Steve Punt, the show tours the (sometimes posh, sometimes murky, but always welcoming!) Union buildings, cafés and lecture halls of six universities across the UK.
The rounds vary between Specialist Subjects and General Knowledge, quickfire bell-and-buzzer rounds and the 'Highbrow & Lowbrow' round cunningly devised to test not only the students' knowledge of current affairs, history, languages and science, but also their Professors' awareness of television, film, and One Direction... In addition, the Head-to-Head rounds, in which students take on their Professors in their own subjects, were particularly lively, and offered plenty of scope for mild embarrassment on both sides...
The resulting show is funny, fresh, and not a little bit surprising, with a truly varied range of scores, friendly rivalry, and moments where students wished they had more than just glanced at that reading list...
In this series, the universities are Bristol, Kent, Bedfordshire, Birmingham, Nottingham & Aberystwyth.
Overflow (incl Cast Lists)
The host, Steve Punt, although best known as a satirist on The Now Show is also someone who delights in all facets of knowledge, not just in the Humanities (his educational background) but in the sciences as well. As well as "The Now Show" he has made a number of documentaries for Radio 4, on subjects as varied as "The Poet Unwound - The History Of The Spleen" and "Getting The Gongs" - an investigation into awards ceremonies - as well as a half-hour comedy for Radio 4's 2008 Big Bang Day set in the Large Hadron Collider, called "The Genuine Particle". This makes him the perfect host for a show which aims to be an intellectual, fulfilling and informative quiz, but with wit and a genuine delight in exploring the subjects at hand.
The 3rd Degree is a Pozzitive production, produced by David Tyler. His radio credits include Armando Iannucci's Charm Offensive, Cabin Pressure, Bigipedia, The Brig Society, Thanks A Lot, Milton Jones!, Kevin Eldon Will See You Now, Jeremy Hardy Speaks To The Nation, Giles Wemmbley Hogg Goes Off, The 99p Challenge, My First Planet, The Castle and even, going back a bit, Radio Active. His TV credits include Paul Merton - The Series, Spitting Image, Absolutely, The Paul & Pauline Calf Video Diaries, Coogan's Run, The Tony Ferrino Phenomenon and exec producing Victoria Wood's dinnerladies.
Producer: David Tyler
A Pozzitive Television production for BBC Radio 4.
More episodes
Next
You are at the last episode
Credits
| Role | Contributor |
| --- | --- |
| Presenter | Steve Punt |
| Producer | David Tyler |