Main content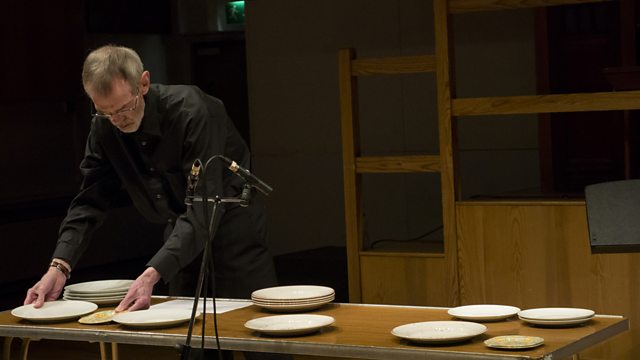 Return to the 2014 Frontiers Festival
Robert Worby presents highlights from the Birmingham Frontiers Festival, with music by Cage, Verlaak, Feldman and David Lang. Plus conversation with composer Matthew Herbert.
Robert Worby introduces the second of his reports from the recent Frontiers Festival in Birmingham which brought together the experimental sounds of downtown New York with those of Birmingham's own vibrant new music scene. Tonight's programme includes new realisations of John Cage, a Feldman premiere, and David Lang's large-scale meditative work The Passing Measures.
In this week's Composers' Rooms, Sara Mohr-Pietsch travels to Whitstable in Kent to catch electronic composer Matthew Herbert in a state of flux, between his current office-like studio with its strip lights and nylon carpet, and his potential next space, a converted fishing hut on the beach.
And continuing our survey of early electronic releases by the American Nonesuch label we hear part of Charles Dodge's Earth's Magnetic Field, a piece of computer music which turns magnetic field data into musical sounds.
John Cage: Music for Marcel Duchamp arr. Sam James
Maya Verlaak: All English Music is Greensleeves
Thallein Ensemble
John Cage: Williams Mix with Variations I & 4
Howard Skempton
Morton Feldman: Swallows of Salangan (UK Premiere)
Birmingham Contemporary Music Group
Thallein Ensemble
Via Nova
Howard Skempton (conductor)
David Lang: The Passing Measures
Thallein Ensemble
Birmingham Contemporary Music Group
Dan Rosina (conductor)
Charles Dodge: Earth's Magnetic Field.
Stockhausen's Gruppen – What's the Big Deal?