Main content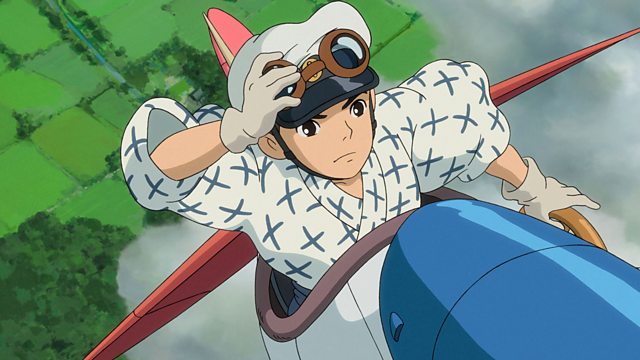 Studio Ghibli
Matthew Sweet explores music for Japanese animation company Studio Ghibli.
Matthew Sweet looks at the music for the Japanese phenomenon that is Studio Ghibli in the week that sees the release of Hayao Miyazaki last film, "The Wind Rises".
The celebrated Japanese animation studio has produced some acclaimed titles including "Spirited Away", "The Princess Mononoke", "Laputa - Castle in the Sky"and "Porco Rosso". Aviation is often a prevailing theme of the films, reflecting Miyazaki's years growing up around his father's business in the Japanese aviation industry. Matthew talks to Justin Johnson of the British Film Institute about the films, and about the BFI's current Studio Ghibli Festival; and features work from one of the studio's foremost composers, Joe Hisaishi.
Matthew also turns his attention to other great film scores inspired by the theme of aviation, including The Battle of Britain; The Sound Barrier and The Aviator.
Six great classical film scores about love