Main content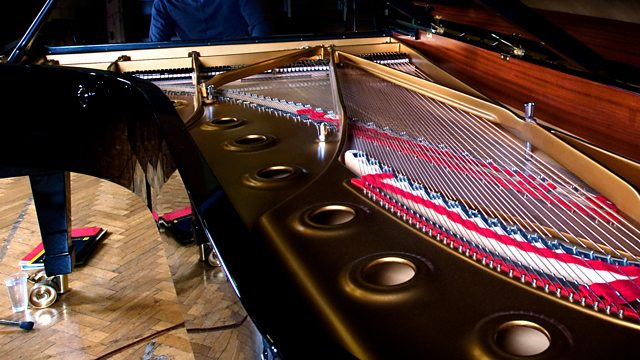 Les Cyclopes at the 2013 Utrecht Early Music Festival
A concert given at the 2013 Utrecht Early Music Festival by French-based baroque ensemble Les Cyclopes. Featuring 17th-century music by Bertali, Weckmann and Froberger.
A concert from the Utrecht Early Music Festival recorded last August in the Pieterskerk, Utrecht in the Netherlands, performed by the French based Baroque Ensemble
Les Cyclopes co-directed from the keyboard by Thierry Maeder (organ) and Bibiane Lapointe (harpsichord).
The music includes works by 17th century composers Antonio Bertali, Andreas Hofer, Matthias Weckmann and Johann Jacob Froberger.
In 1660 in the city of Hamburg, Matthias Weckmann founded the Collegium Musicum with the support of a number of distinguished music lovers. These public gatherings provided a setting for experiments with the German musical style, and for further acquaintance with 'those things that they do so well in Venice, Rome, Vienna, Munich and Dresden.' In 1649 the Elector of Dresden organised a musical duel, also attended by the Emperor, between his organist Weckmann and Johann Jakob Froberger. This encounter marked the beginning of a close friendship that continued for the rest of their lives. The programme for this concert could easily have been performed around 1660 by Weckmann himself, and contains works from the circle of his friend Froberger.