Main content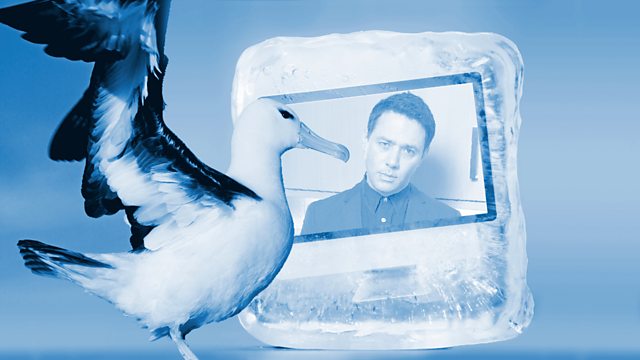 Scientist Ben logs his test of a coat suitable for Antarctica in his audio diary. Stars Reece Shearsmith and Julian Rhind-Tutt. From May 2014.
Ben, a young scientist working in Antarctica, tries to adapt to the loneliness by keeping a cheery audio diary on his Dictaphone. This week, Ben tests out a new coat, suitable for the cold climate and Jane celebrates her birthday.
Written by ..... Katy Wix
Produced by ..... Tilusha Ghelani
ABOUT BIRD ISLAND:
Bird Island is an atmospheric non-audience comedy about a cheery scientist based in Sub-Antarctica. Starring Reece Shearsmith, Julian Rhind-Tutt, Alison Steadman and katy Wix.
On the one hand, Ben is on the trip of a lifetime to Sub-Antarctica. On the other, he's trapped in a vast icy landscape with a dodgy internet connection and a dictaphone. Loneliness is something of a problem. So, Ben shares his thoughts with us in the form of an audio 'log'.
His fellow scientist Graham should alleviate this sense of isolation, but the tragi-comic fact is, they are nerdy blokes, so they can only stumble through yet another mumbled exchange. Not to mention the new arrival Jane, who Ben seems to be even more awkward around, for reasons that aren't entirely clear to him.
Apart from his research studying the Albatross on the Island, Ben attempts to continue normal life with an earnestness and enthusiasm which is ultimately very endearing.
Bird Island is written by Katy Wix, one half of the sketch Duo 'Anna and Katy'. Katy is a writer and performer who has made appearances in 'Miranda', 'Outnumbered' and stars as Daisy in 'Not Going Out' and authored 'The Oberon Book of Comic Monologues For Women'.
Credits
| Role | Contributor |
| --- | --- |
| Ben | Reece Shearsmith |
| Graham | Julian Rhind-Tutt |
| Shanghai Solitaire Voice | Julian Rhind-Tutt |
| Jane | Katy Wix |
| Producer | Tilusha Ghelani |
| Writer | Katy Wix |