Main content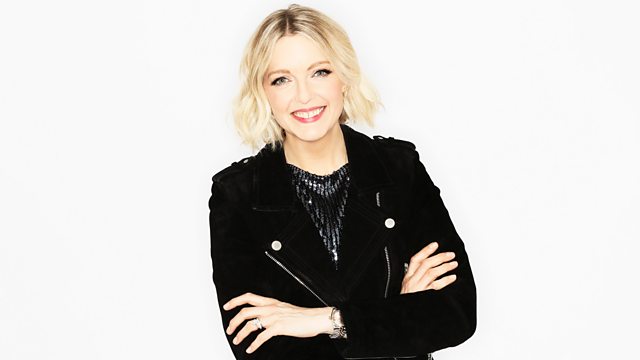 Brian Eno and Karl Hyde in session
Lauren is joined by Brian Eno and Karl Hyde, who play a very special four-song session live from the Maida Vale studios.
Lauren is joined by Brian Eno and Karl Hyde, who will be performing a very special four song session live from our Maida Vale studios. Brian Eno, often regarded as one of the world's greatest producers, and Underworld frontman Karl Hyde recently announced they will be releasing an album together in May entitled Someday World. Featuring nine songs, the record finds the pair joined by Will Champion of Coldplay, Andy Mackay of Roxy Music and Eno's daughter Darla amongst many others. They join Lauren today to showcase tracks from what promises to be a fascinating record.
Last on
Music Played
Asian Dub Foundation

New Way, New Life

Beck

Say Goodbye

Morning Phase.
Virgin EMI.
001.

Breakestra

Cramp Your Style

Camper Van Beethoven

Take The Skinheads Bowling

The Duke Spirit

Cuts Across The Land

Bob Dylan

Like A Rolling Stone

Echo & the Bunnymen

Lovers On The Run

Meteorites.
Caroline.
001.

Elbow

My Sad Captains

The Take Off & Landing Of Everything.
Fiction.
001.

Fairport Convention

Who Knows Where The Time Goes?

First Aid Kit

My Silver Lining

Stay Gold.
Columbia.
001.

Gomez

Whippin' Piccadilly

The Horrors

So Now You Know

Luminous.
XL Recordings.
001.

Lykke Li

Never Gonna Love Again

I Never Learn.
Atlantic.
007.

Courtney Love

You Know My Name

Mutual Benefit

Statue Of A Man

Peter Matthew Bauer

Philadelphia Raga

Lou Reed

Coney Island Baby

The Rolling Stones

Brown Sugar

Soul II Soul

Back to Life (However Do You Want Me) (feat. Caron Wheeler)

Will Stratton

Do You Love Where You Live?

Gray Lodge Wisdom.
Talitres.
006.

Super Furry Animals

Northern Lites

tUnE-yArDs

Water Fountain

Stevie Wonder

Superstition

Young & Sick

Continuum

Young & Sick.
Virgin.
001.
Broadcast