Main content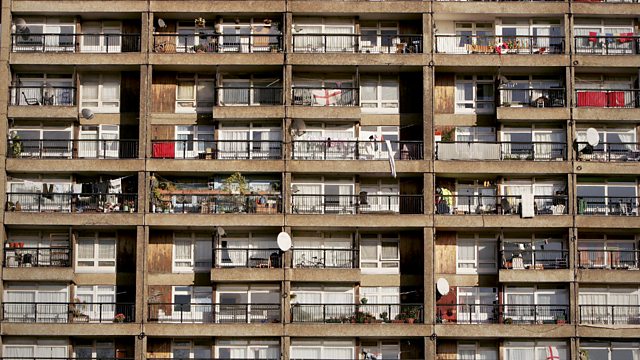 In Cynan Jones's short story set in rural Wales, a young labourer tries to find solace and escape in work.
In the last in a series of stories looking at the lives of those living on the economic margins of society, a young labourer tries to find solace and work in austerity-struck rural Wales.
Cynan Jones is the acclaimed author of four novels. His first novel, 'The Long Dry' won a Betty Trask award. His most recent novel is 'The Dig', of which Jon day in The Telegraph said: 'The Dig is more than a bleak portrait of what is now called the "rural economy". It is a book about the essentials: life and death, cruelty and compassion. It is a book that will get in your bones, and haunt you.'
Producer: Justine Willett
Reader: Robert Wilfort
Writer: Cynan Jones
More episodes
Next
You are at the last episode
Some background to A Glass of Cold Water: five questions with Cynan Jones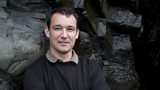 Why did you respond to the brief in the way you did? What inspired you?
I didn't want to write about something overtly 'economic'. I wanted to keep the story very much about people.
It's easier, perhaps, to recognise the more blatant results of austerity. But I wanted to write about the subtle effects of downturn. How a person can be manipulated into taking on too much because they feel grateful they have work; how dropping levels of business (at a builders' yard in this case) slumps into a culture of apathy in the staff; the way that once you start to slide it's very difficult to stop. That can happen to a person, it can happen to a business, it can happen to an economy.
How, if at all, did you research your story?
A few years ago I worked on a building site like the one in the story. I chose the setting because it works at face level, but also offers strong allegories.
The characters are mixtures of people I see all the time here.
What personal experience have you or people you know had of the recession?
Once something enters the air, everybody breaths it.
The economic challenges of living in an area like this are perhaps not as direct and visible as problems in industrial and urban areas but they are arguably as endemic.
The employment rate here is very low. 'First house' prices are amongst the highest in the country. Work is incredibly seasonal. For many businesses, the year's income has to be made in a few months. A huge number have gone under recently.
Who are your favourite historical writers on this theme? Do you think it gets enough attention from contemporary writers?
Steinbeck. He keeps his focus on people. The economics plays out in the background and we see the effect of that much larger thing on individuals and families at a fundamental level.
As for contemporary attention, I think some types of writer try to address the currently relevant, but I don't think it's necessarily the duty of writers to consciously do that. 
Your character Lyn seems to be on the edge of a breakdown. During a time of austerity, do you feel people who really shouldn't be working are finding themselves forced into desperate situations?
There's a great deal of support on many levels in this country. But no degree of support can replace a person's sense of worth. If a person bases their sense of worth on their ability to work, not having work can be very destructive. A person built like that will try to do a job whether they're properly fit for it or not. Lyn is one of those people.
Credits
| Role | Contributor |
| --- | --- |
| Producer | Justine Willett |
| Writer | Cynan Jones |
| Reader | Robert Wilfort |