Main content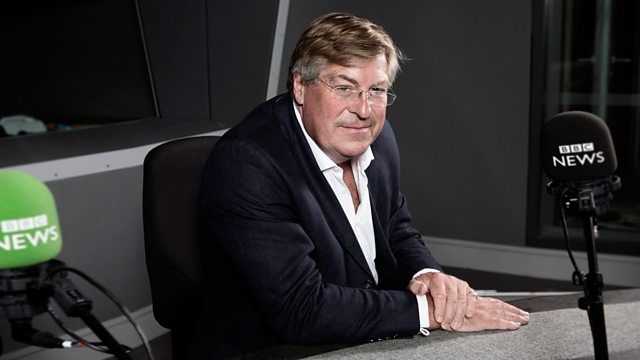 Rose Hudson-Wilkin; New Archbishop of Liverpool; Welfare to work
Edward Stourton talks to the new Archbishop of Liverpool. The Rev Rose Hudson-Wilkin discusses ethnic minority clergy. And Bob Walker investigates a new welfare to work initiative.
This week the Most Reverend Malcolm McMahon was installed as the ninth Archbishop of Liverpool - Edward speaks to him about his new role.
There's a push to get more ethnic minority clergy into senior positions in the Church of England. Chair of the task group , the Bishop of Rochester James Langstaff discusses with the Reverend Rose Hudson-Wilkin, Speaker's Chaplain to the House of Commons, why this is not happening.
How has the Catholic community responded to the death of the teacher Ann Maguire at Corpus Christi College in Leeds? We talk Monsignor Paul Fisher parish priest of the school.
George Osborne's flagship policy at the last Conservative Party Conference known as "Community Work Placements" or "Help to Work" launched this week but over a hundred voluntary sector organisations have opted out of providing placements for the scheme, including Christian charities such as the Salvation Army and the YMCA. Bob Walker reports.
20 years ago women were ordained as priests in the Church of England, we look back at this historic event with the Rev Angela Berners-Wilson, who was one of the first to be ordained.
Australian Church leaders are calling for a major review of the way the government treats asylum seekers following riots earlier this year at an offshore processing centre.
Chinese authorities have launched a new clampdown to curb the rise of Christianity in the country. Edmond Tang, former Director of the Department of East Asian Christian Studies at Birmingham University explains why.
Producers
Carmel Lonergan
Dan Tierney
Editor
Amanda Hancox
Contributors
Most Reverend Malcolm McMahon
Rose Hudson-Wilkin
Monsignor Paul Fisher
Bishop of Rochester James Langstaff
Rev Angela Berners-Wilson
Edmond Tang.